U.S.
Attacks against Catholic churches approach 300 incidents since May 2020: report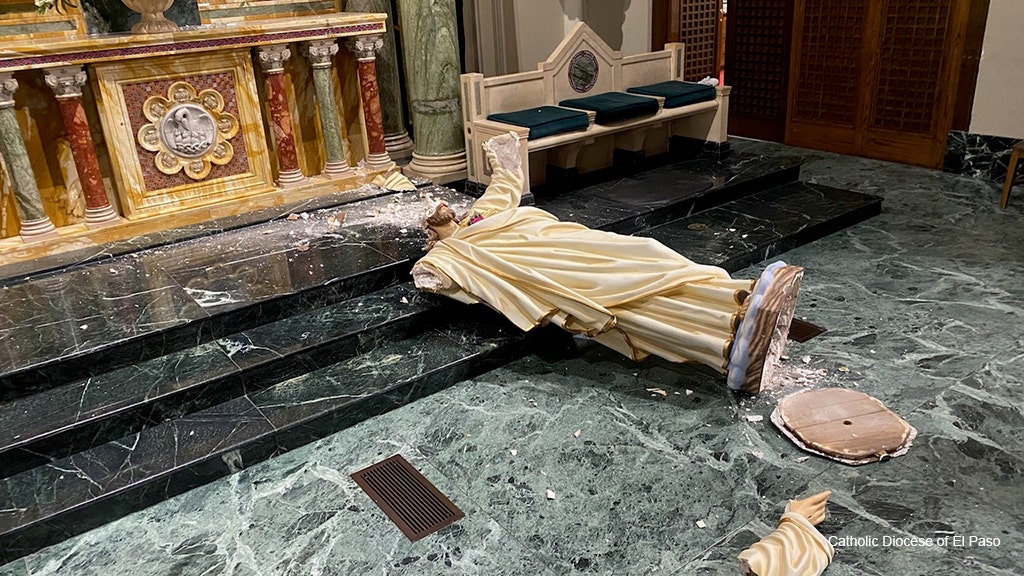 Hundreds of Roman Catholic churches have been attacked since the violence that erupted nationwide following George Floyd's death in May 2020, according to a Catholic nonprofit.
Since May 2020, there have been nearly 300 attacks against U.S. Catholic churches as far afield as Emmonak, Alaska, with the most recent tally at 275 as of Sunday, according to a tracker from CatholicVote.
The religious nonprofit organization noted that "while the riots and looting mostly died down in the summer of 2020, the attacks on Catholic churches have continued and escalated."
PRO-LIFE PREGNANCY CENTER HIRES PRIVATE INVESTIGATORS TO LOOK INTO ATTACK, BLASTS FBI: 'WHERE'S THE MANHUNT?'
The attacks against churches include arson, broken windows, decapitated statues and satanic graffiti. Some 118 incidents were logged since the May 2022 leak of the draft Supreme Court decision in Dobbs v. Jackson's Health Organization, which overturned Roe v. Wade's federal abortion protections.
While some of the attacks involved theft, the "vast majority" of recorded incidents were simply destruction of property, which the group said indicates "that the primary motive is not material gain," the report said.
ATTACKS AGAINST US CHURCHES SPIKED FOLLOWING ROE V. WADE REVERSAL: REPORT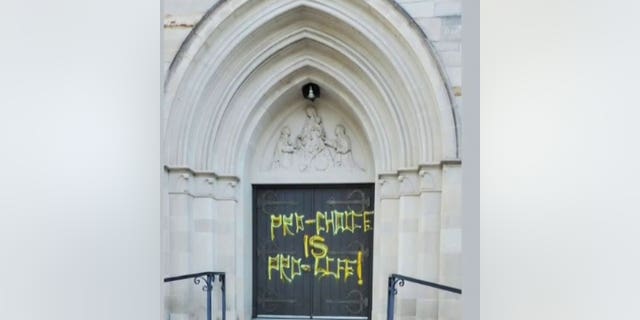 A report from the Family Research Council released in December also found that church attacks spiked following the overturning of Roe v. Wade.
The council's report, titled "Hostility Against Churches Is on the Rise in the United States," found there were 420 acts of hostility against 397 churches between January 2018 and September 2022. The attacks took place across 45 U.S. states and Washington, D.C., according to the report.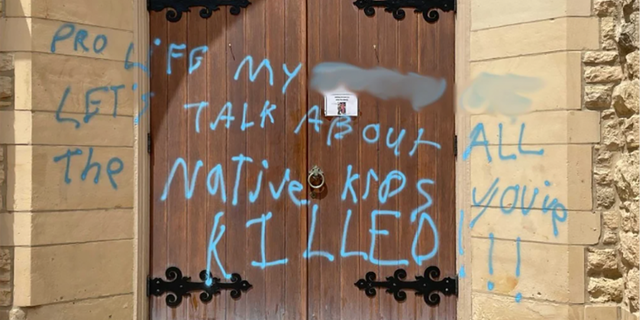 That report's authors attributed the rise in attacks to "a collapse in societal reverence and respect for houses of worship and religion — in this case, churches and Christianity."
SACRED HEART OF JESUS STATUE IN TEXAS CATHEDRAL DESTROYED
"Americans appear increasingly comfortable lashing out against church buildings, pointing to a larger societal problem of marginalizing core Christian beliefs, including those that touch on hot-button political issues related to human dignity and sexuality," the report said.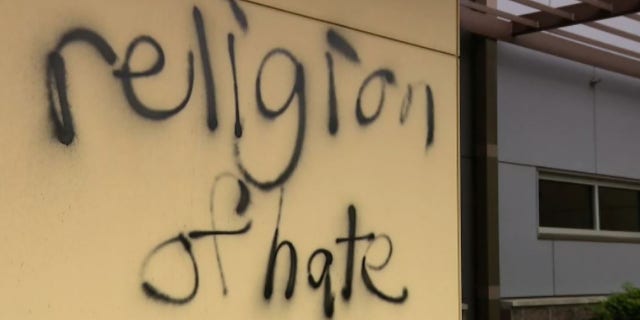 PENNSYLVANIA MAN CAUGHT ON CAMERA AFTER DESTROYING CHURCH STATUES, POLICE SAY
CatholicVote noted that only 25% of the church attacks it has recorded have led to an arrest.
In December 2021, CatholicVote President Brian Burch sent a letter to the Department of Justice, citing at least 114 instances since May 2020 and criticizing its leadership for making "no meaningful effort to raise awareness or address the disturbing rise in hate-filled attacks on Catholic religious symbols, shrines, statues and churches."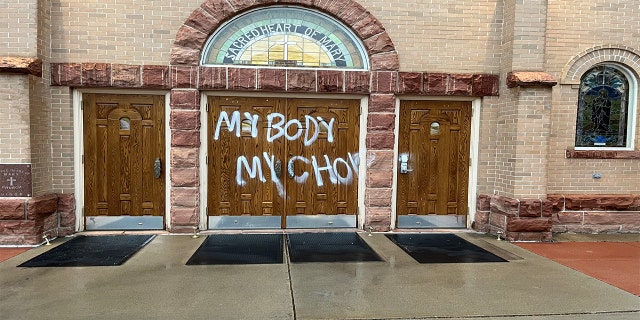 Associate Attorney General Vanita Gupta responded to Burch's letter on Jan. 28, 2022, promising a "15-day review to ensure that all appropriate resources are being deployed to protect houses of worship."
"The FBI works closely with our law enforcement partners to investigate threats and attacks against houses of worship," the FBI told G3 Box News Digital in a statement. "Frequently, these investigations are conducted jointly by the FBI and state and local law enforcement and are prosecuted under state statutes."
BIDEN DOCS: WHITE HOUSE REQUESTED FBI SEARCH THAT UNCOVERED LATEST BATCH OF CLASSIFIED DOCUMENTS
"If an investigation determines that a suspect violated one of the federal hate crime statutes, then the FBI will coordinate our investigation with the Department of Justice's Civil Rights Division, which will make the final determination about whether or not the suspect would be charged and prosecuted with a federal hate crime," the FBI continued.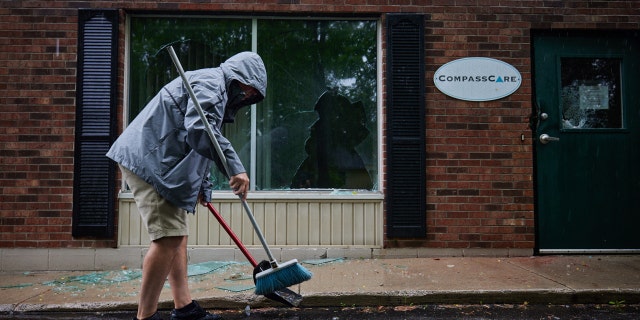 Pro-life facilities have also faced a barrage of attacks since the Dobbs decision. CompassCare, a network of crisis pregnancy centers in upstate New York, announced earlier this month that it had hired private investigators to look into a firebomb attack against one of its facilities last June.
CompassCare CEO Jim Harden noted that while the FBI is offering a $25,000 reward for information leading to the arrest of anyone involved with the attacks against pregnancy centers, he remains skeptical of federal law enforcement's resolve to get to the bottom of them.
NORTH CAROLINA PREGNANCY CENTER DEFIANT AFTER PRO-ABORTION VANDALISM: 'SPIRITUAL WARFARE'
"What it appears to us is that they have made decisions about how they're allocating investigative resources, and they have chosen not to allocate," Harden told G3 Box News Digital. "You've got 78 bona fide violations of the FACE Act on pro-life organizations specifically targeting them. We know they're hate crimes. They fit that definition. Where's the manhunt?"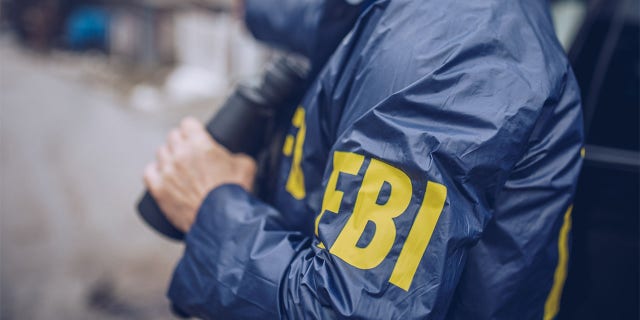 The FBI told G3 Box News Digital that the bureau is "continuing to investigate a series of attacks and threats targeting pregnancy resource centers, faith-based organizations, and reproductive health clinics across the country, as well as to judicial buildings, including the U.S. Supreme Court."
CLICK HERE TO GET THE G3 Box News APP
"The incidents are being investigated as potential acts of domestic violent extremism, FACE Act violations, or violent crime matters, depending on the facts of each case," the FBI continued. "The FBI takes all violence and threats of violence very seriously, and we are working closely with our law enforcement partners at the national, state, and local levels to investigate these incidents."