U.S.
DC Metro employee killed trying to stop shooter 'heroic,' suspect identified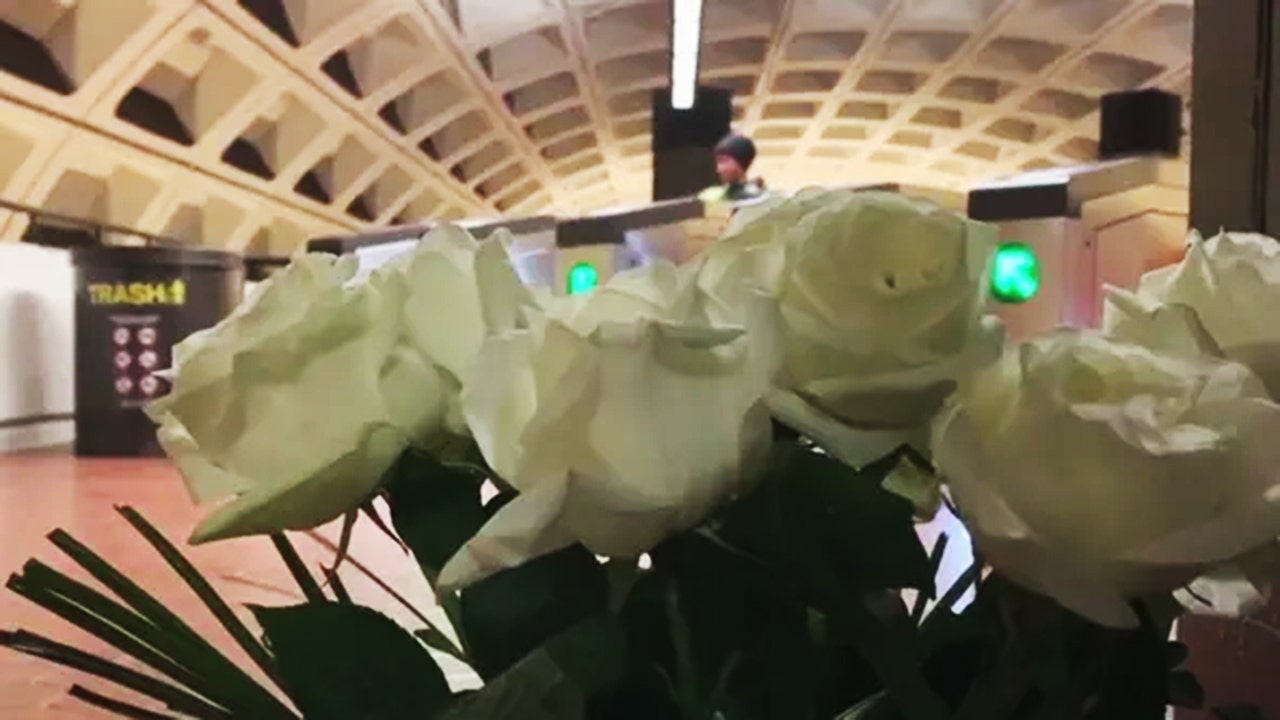 The 64-year-old Metro transit employee shot and killed in Washington, D.C., Wednesday while trying to stop a gunman is remembered for being "heroic."
"Metro is mourning the loss of a heroic employee, Robert Cunningham, who intervened on behalf of a customer today at Potomac Avenue Station and was a victim of senseless gun violence," a Metro statement reads.
Metro has lowered its flags to half-staff in his honor.
The incident involving Cunningham's death began as an altercation on board a Metrobus near 14th Street and Potomac shortly after 9 a.m., Executive Assistant Chief of Police Ashan M. Benedict said at a press conference.
SUSPECT IN CUSTODY AFTER DC METRO TRANSIT EMPLOYEE SHOT, KILLED; 3 OTHERS INJURED
A person with a gun, later identified as 31-year-old Isaiah Trotman of Southeast D.C., was engaging passengers on the bus and followed one of them off before shooting them in the leg.
Police say the gunman then went down the Potomac Avenue Metro station escalator to the station platform and approached someone who was trying to buy a Metro card. Benedict said the gunman shot that person and attempted to bring them over the fare gate turnstile, but the victim was able to break free.
Trotman then allegedly went farther down the escalator, where he confronted a woman. That is where Metro employee Cunningham attempted to intervene but was shot and killed by the gunman.
KARON BLAKE WASHINGTON, DC, SHOOTING: CITY WORKER JASON LEWIS CHARGED WITH SECOND-DEGREE MURDER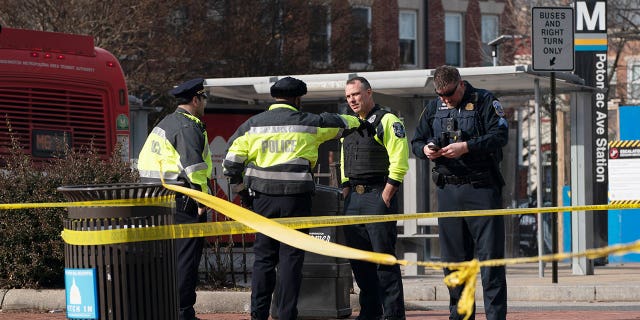 Trotman then attempted to board a Metro train and was apparently confronted and disarmed by the passengers. He exited the train car and was taken into custody by police officers, who also recovered his weapon on the train tracks, Benedict said.
Carol Wayman lives nearby and told FOX 5 DC her account of what happened.
"I saw all these people just run, take off. Run chaotically. Jumping over fences," Wayman recalled. "I'm just horrified that three people were shot and Robert Cunningham was killed, a mechanic just doing his job."
"I just left meeting with a group of [Washington Metropolitan Area Transit Authority] team members, many of whom worked with our hero colleague Mr. Cunningham. Their care for each other will get us through this tragedy. A request to our customers, please show patience and grace to our team as we mourn & recover," Metro General Manager and Chief Executive Officer Randy Clarke tweeted early Thursday morning. 
Trotman is currently in custody, being charged with first-degree murder while armed, kidnapping while armed, and assault with a dangerous weapon, according to FOX 5.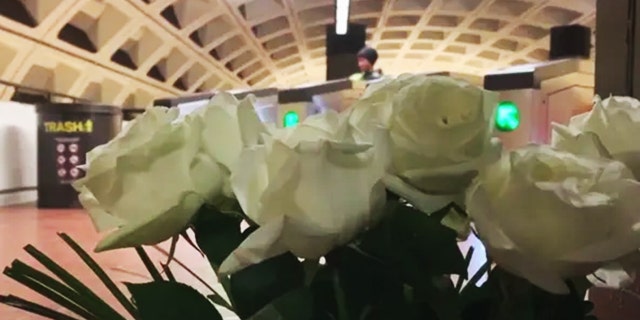 CLICK HERE TO GET THE G3 Box News APP
The other three victims injured during the attack are expected to be okay. 
Police are still looking for a motive and asking witnesses with video to call 202-727- 9000.
The G3 Box News contributed to this report.