U.S.
Dharmesh Patel: California doctor accused of driving family off cliff seen in new mugshot after hospital stay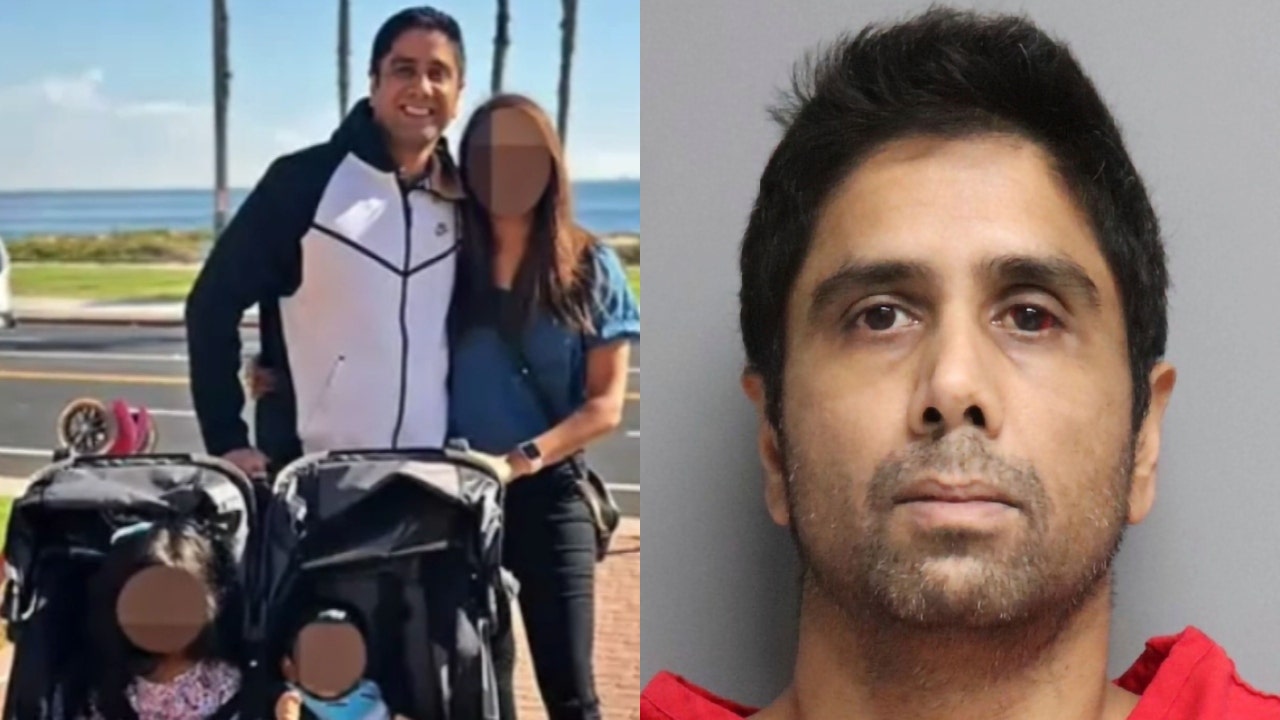 A new mugshot shows Dharmesh Patel, a California doctor accused of intentionally driving a Tesla off a cliff on Jan. 2 with his wife and two children inside the vehicle, with a bloodshot eye after he was transported to a San Mateo County jail from the hospital.
Patel, 41, of Pasadena, is charged with three counts of attempted first-degree attempted murder, as well as enhancements for great bodily injury and domestic abuse, San Mateo District Attorney Steve Wagstaffe said during a Monday press conference.
"The evidence supports that he intentionally drove that vehicle over that cliff," San Mateo County District Attorney Steve Wagstaffe said during a Monday press conference after Patel's initial court hearing.
Patel will enter a plea on Feb. 9 and is currently being held without bail.
CALIFORNIA DOCTOR WHO DROVE TESLA OFF CLIFF WITH WIFE, 2 KIDS IN JAIL HELD WITHOUT BAIL: REPORT
"We're hoping to lean more when, hopefully, the wife is…available for an interview and is willing to speak with us at that point," Wagstaffe added.
CALIFORNIA MAN INTETIONALLY DROVE TESLA OFF CLIFF WITH ANOTHER ADULT, 2 KIDS IN CAR: AUTHORITIES
California Highway Patrol (CHP) Officer Mark Andrew said on Jan. 3 that he did not believe the Tesla was on autopilot at the time of the crash off the 'Devil's Slide' cliff, south of the Tom Lantos tunnels on State Highway 1.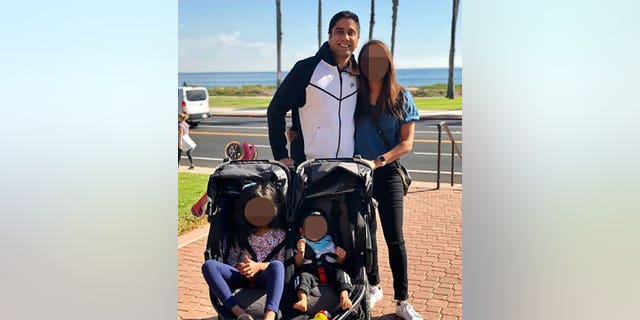 First responders who arrived at the scene on Jan. 2 noticed the white Tesla about 250 feet down the cliff and noticed victims still moving inside the vehicle. 
DRAMATIC VIDEO SHOWS CALIFORNIA HELICOPTER RESCUE AFTER TESLA PLUNGES OFF 'DEVIL'S SLIDE' CLIFF
Rescuers were able to pull the two children — a 7-year-old girl and a 4-year-old boy with musculoskeletal injuries — from the vehicle using a "jaws of life" tool and pulled Patel and his wife from the vehicle's windows.
"We go there all the time for cars over the cliff, and they never live. This was an absolute miracle," Brian Pottenger, a battalion chief for Coastside Fire Protection District/Cal Fire, said after the crash.
ACTOR JULIAN SANDS IDENTIFIED AS MISSING HIKER IN CALIFORNIA
District Attorney Steve Wagstaffe told The Los Angeles Times that authorities are "having the car looked at from top to bottom" to determine whether the car may have experienced any mechanical issues during the crash.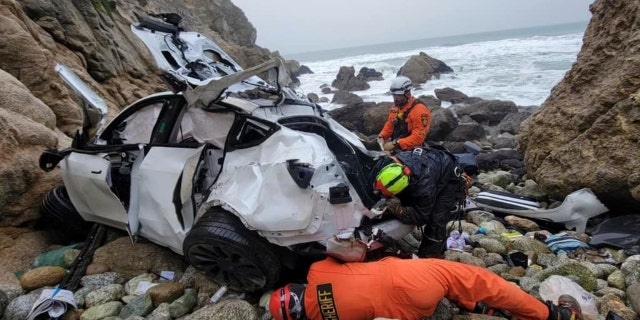 CLICK HERE TO GET THE G3 Box News APP
California officials believe Patel's actions were "intentional."
Authorities are asking additional witnesses to call the CHP-San Francisco Area at 415-557-1094.
The G3 Box News and G3 Box News' Elizabeth Pritchett contributed to this report.