U.S.
I-70 closed in Colorado after 9 semis, 12 cars pileup in winter storm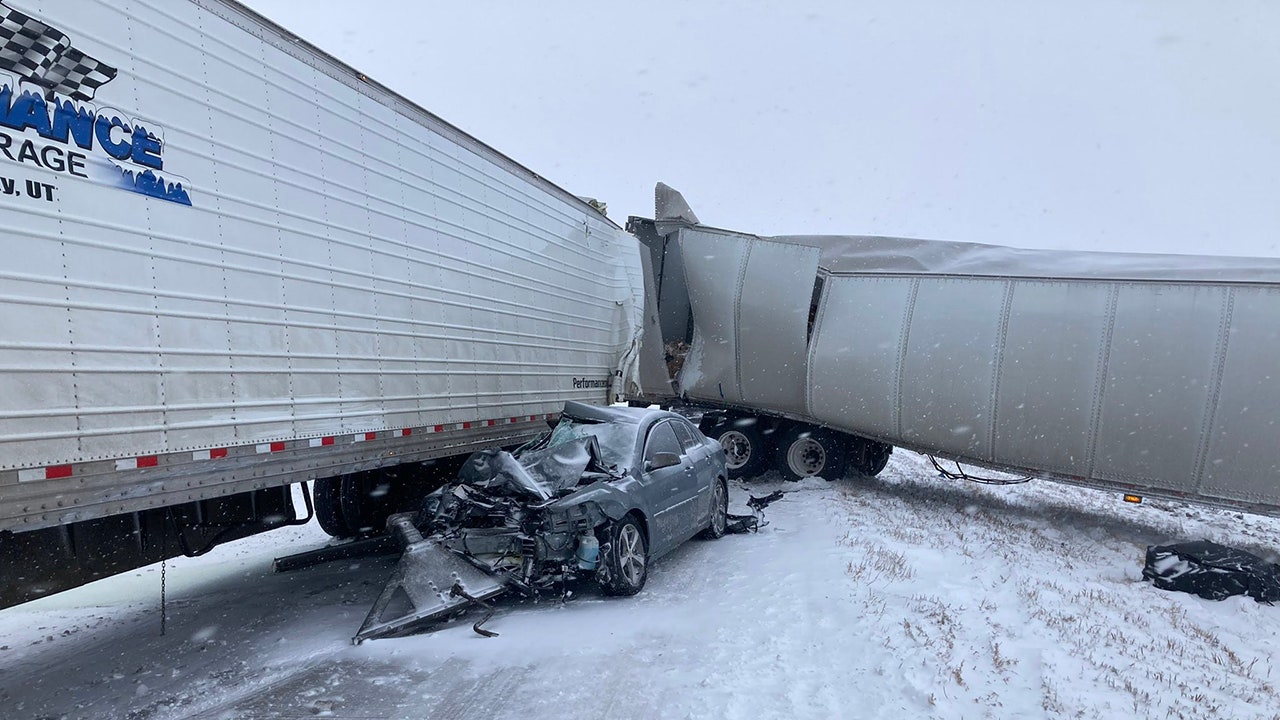 A massive 21-vehicle pileup on I-70 in Colorado during winter storm conditions forced the roadway closed on Wednesday, authorities said.
The accident involved nine semi-trucks and 12 passenger vehicles on I-70 near the Strasburg area, the Colorado State Patrol (CSP) said. 
Authorities said no injuries were immediately reported.
The agency shared photos of the trucks and cars scattered across the snow-covered road and others showing what they described as "whiteout conditions."
WINTER STORM IN AX DUMPS NEARLY 20 INCHES OF SNOW
The multi-vehicle crash shutdown I-70 from Airpark to the Kansas line in both directions, CSP said. 
Officials warned travelers to expect an extended closure that could take until Thursday to clear due to high winds and slick conditions.
CSP Limon said Thursday morning in an update that cleanup efforts would resume but that it would "be a lengthy process."
Two semi-trailers remaining at the scene needed to be offloaded before they could be safely removed from the area, the department said.
The CSP Twitter account added an update that the westbound lanes were being opened with eastbound lanes expected to reopen later Thursday.
SOUTHWEST EXPECTS TO SEE STORMS BRING IN MORE SNOW, RAIN
Snowy conditions continued across parts of the state Thursday morning.
The National Weather Service warned travelers to use caution due to "lingering impacts" that have closed several roadways.
CLICK HERE TO GET THE G3 Box News APP
Meanwhile, snow totals from the winter storm reached 9.1 inches at Denver International Airport as of 5 p.m. local time Wednesday, the NWS in Boulder said.