U.S.
Indiana dad of boy seen on video playing, pointing gun pleads not guilty
The Indiana father whose 4-year-old son was spotted on video pointing a loaded gun at neighbors in the hallway of an apartment complex appeared in court Thursday where a judge set bail. 
A Marion County Superior Court entered not-guilty pleas on behalf of Shane Osborne, 45, and set bail at $60,000. He is charged with two counts of neglect of a dependent and one count of dangerous control of a firearm.
Officers in the Indianapolis suburb of Beech Grove were called Saturday to an apartment complex about a toddler, only wearing a diaper, playing with a chrome Smith & Wesson 9mm handgun, according to court documents. 
VIDEO SHOWS UTAH CHILD, 4, SHOOT AT POLICE OUTSIDE MCDONALD'S DRIVE-THRU
Video footage taken from a neighbor's security camera shows a boy playing and pointing the weapon in a hallway.
"I saw it the next day and even though I knew the outcome, as I'm watching the video, I was still scared," Beech Grove Deputy Police Chief Robert Mercuri said at the time. 
The magazine inside the weapon contained 15 rounds but no round was loaded in the chamber of the gun, police said. Osborne, who was prior felony convictions, told authorities the gun belonged to his cousin, who sometimes left it at his home when he felt mentally unstable, court documents said. 
Osborne told police he was sick and sleeping when the child wandered out of the apartment without him knowing. He was arrested, which was captured on the reality TV show called "On Patrol: Live," which follows law enforcement officers on duty. 
Authorities found the handgun after an officer "asked the child where he put his toy" and the boy motioned toward a roll-top desk in the living room, according to court documents. An officer recovered the handgun from the desk.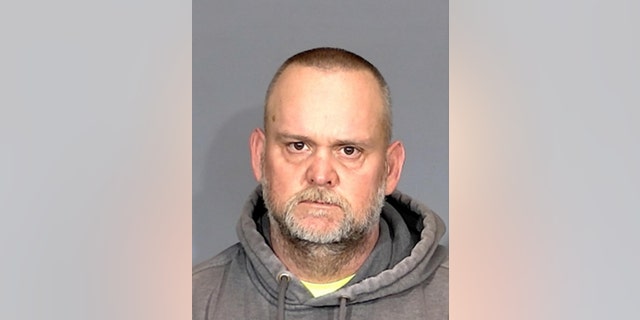 CLICK HERE TO GET THE G3 Box News APP  
Marion County Prosecutor Ryan Mears said Wednesday that "the alleged conduct is an egregious example of the importance of practicing safe storage" of firearms.
The G3 Box News contributed to this report.