Sports
Nickelback gives Jimmy Butler an offer after 'punishment' story goes viral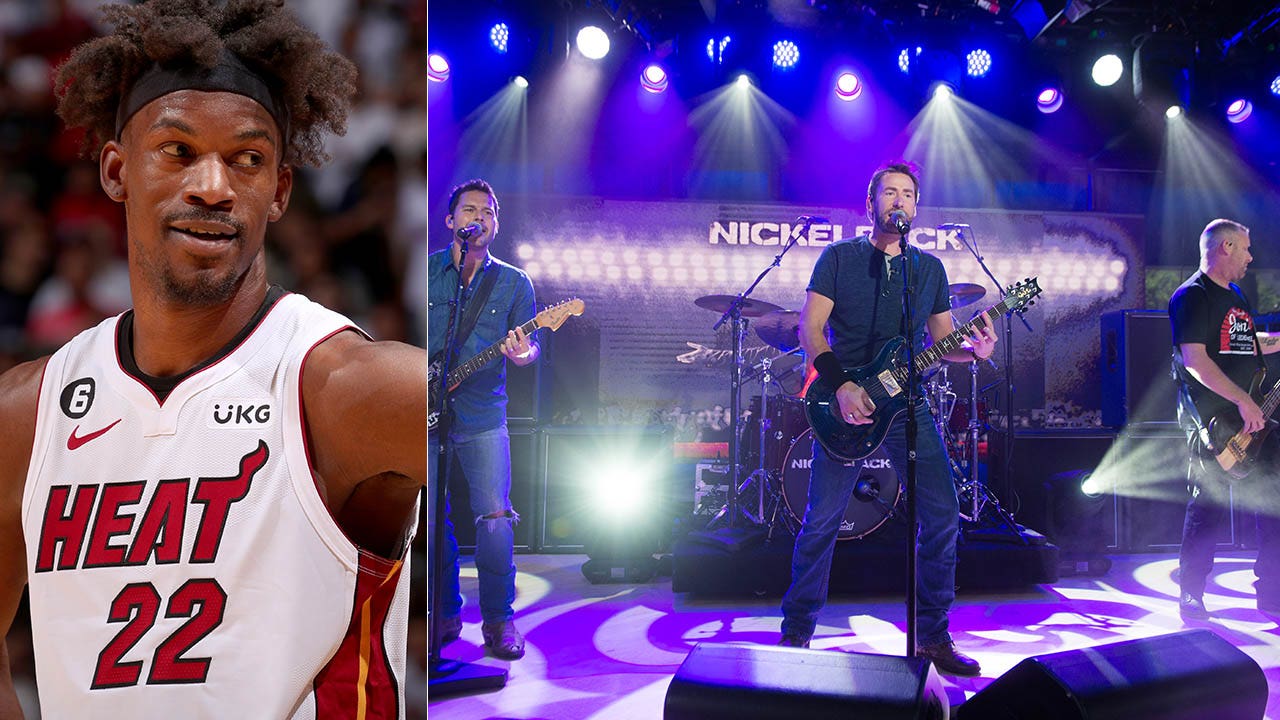 Miami Heat star Jimmy Butler might want to be a big rock star this summer after getting an invitation from a certain rock band to join their tour. 
Nickelback, a popular rock band from the early 2000s, learned that Butler is a pretty big fan after a certain postgame sing-along in the locker room to their discography, and they think he should sing with them on stage at one of their shows. 
The band's Twitter account wrote to Butler inviting him on Friday. 
CLICK HERE FOR MORE SPORTS COVERAGE ON G3 Box News
"It's not like jimmy…to say sorry!" @JimmyButler we're going on tour this summer, hit us up if you want to come sing along live," the account wrote. 
Nickelback heard about a report that Butler was singing Nickelback songs as "punishment" following the team's overtime lose to the Orlando Magic on March 11. ESPN reported that Butler didn't miss one word from the songs. 
JIMMY BUTLER MAKES TIME FOR KID WHO FLEW OVER 4,400 MILES TO SEE HIM SIT ON BENCH
And it seemed to spark a bit of a run for the Heat as Miami went on to win their two games after Butler's locker room performance.
The first was a 119-115 win over the Utah Jazz in which Butler led the Heat with 24 points, eight rebounds and four assists over 31 minutes. Then it was a high-scoring win over the Memphis Grizzlies in which Butler dropped 23 points with eight rebounds and six assists.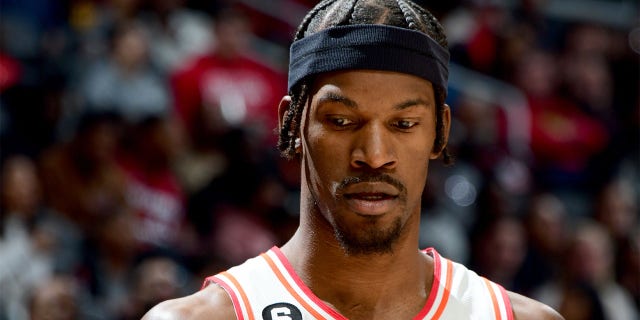 The Heat's streak ended this past Saturday after falling to the Chicago Bulls, but they are still the No. 7 seed in the Eastern Conference, which would have them play the Atlanta Hawks in the play-in tournament. That begins on April 11. 
NBA FINES GRIZZLIES' DILLON BROOKS $35,000 FOR SHOVING CAMERA PERSON TO THE GROUND
Even the Heat's social media team got involved with the Nickelback references in their work, using a famous clip from the band's music video for their hit song, "Photograph," and writing "#Winning" on a picture being held by lead singer Chad Kroeger.
Nickelback is heading out on its "Get Rollin'" tour on June 12, and it will be touching down in 38 cities in North America.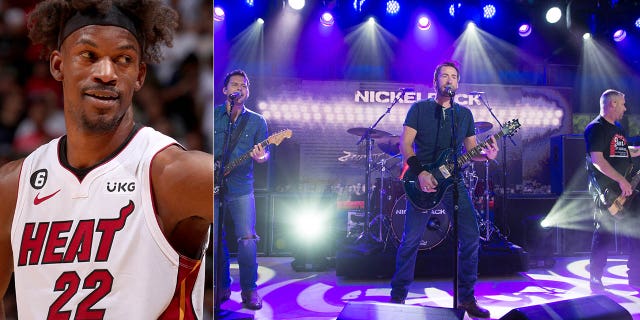 CLICK HERE TO GET THE G3 Box News APP
Perhaps Butler's talent will be on full display at one of those venues. Until then, though, he will be focusing on a possible NBA playoffs run as the Heat look to finish the regular season strong.