U.S.
Pictures show empty, partially open casket thrown in north Houston ditch: 'I feel violated'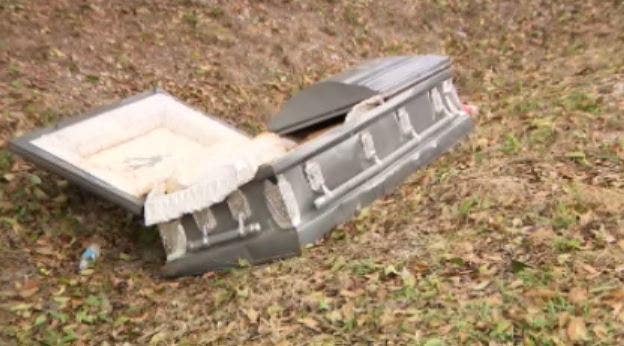 Lloyd Tucker Jr. told G3 Box News 26 Houston he was outside his home Sunday morning on his way to run some errands when he made an unnerving discovery – a partially-opened casket sitting in a ditch at the intersection of Hillis St. and Parkette Drive near Tidwell Road.
Tucker said the casket was not there the night before.
Thankfully, the casket was empty, but Tucker wanted it removed as soon as possible.
"Somebody gotta come get it, it can't stay there," he told G3 Box News 26.
MARYLAND FAMILY ORDERS PROP CASKET FOR HALLOWEEN PARTY, FINDS DEAD WOMAN'S BELONGINGS, INCLUDING HER ASHES
The man, who has lived in the area for more than 50 years, said nothing like this has ever happened, and he feels "violated."
"I just want to know who would do something like this," Tucker said, adding that it makes the neighborhood look bad.
He also said the area is not a common place for people to dump things.
MASSACHUSETTS FAMILY SUES AFTER MAN'S CASKET OPENS AND BODY FALLS OUT: 'DISTRAUGHT AND HYSTERICAL'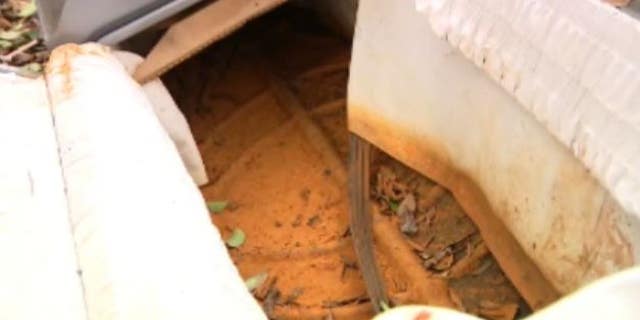 Tucker called the police, but when they showed up to the scene he said they looked at the casket and left. 
According to G3 Box News 26, Tucker said nine times out of 10, there was a body in the casket. He also said it looked like it had been pried open.
"Put it like this, somebody's missing a casket," he said.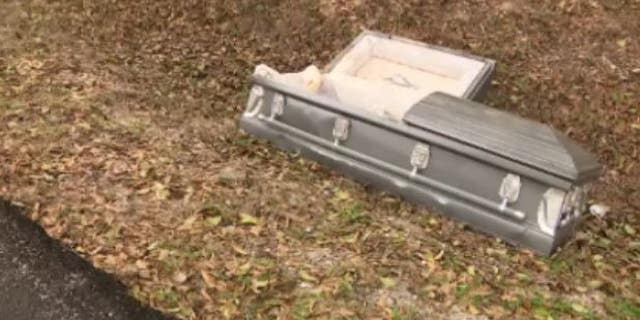 CLICK HERE TO GET THE G3 Box News APP
G3 Box News 26 reported there are no cemeteries or funeral homes near where the casket was found, but there is a church in the area.