U.S.
Riverside County deputy dead after shootout in Lake Elsinore two weeks after another deputy was killed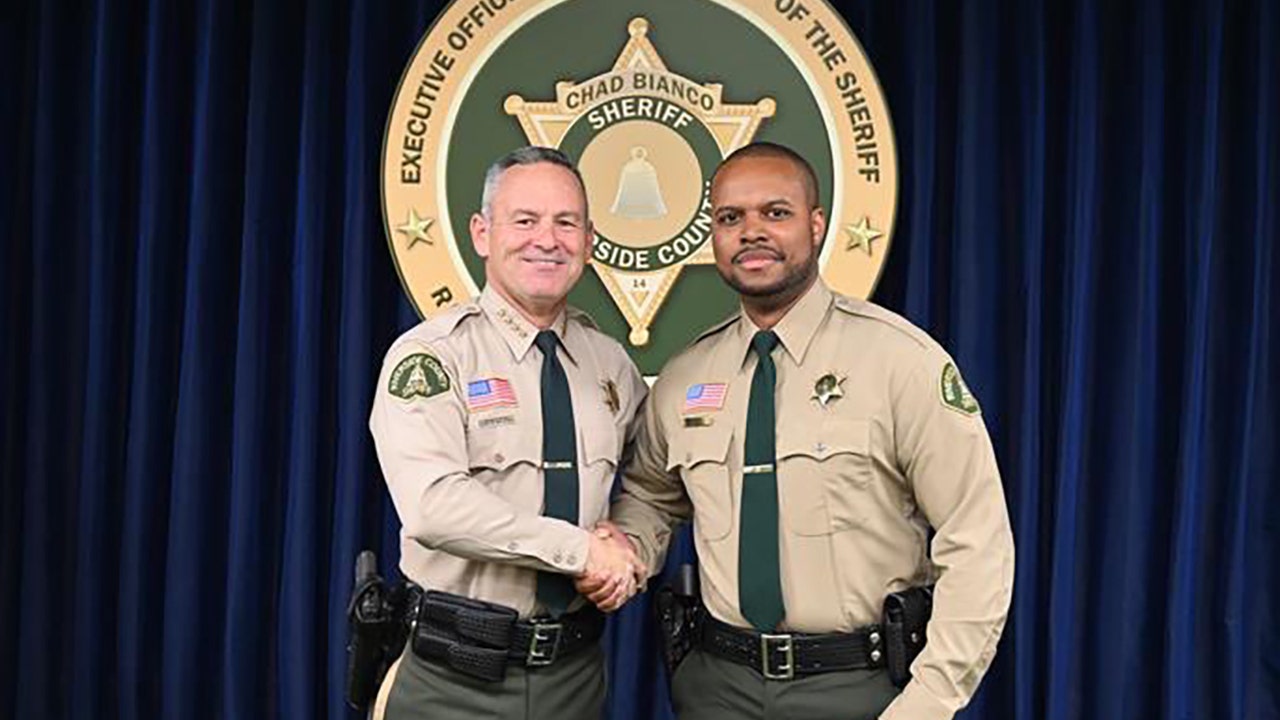 Authorities said that a Riverside County deputy who was rushed to the hospital after he was shot Friday afternoon has died.
Darnell Calhoun, 30, of the Riverside County Sheriff's Office (RSO) was killed in the line of duty, ultimately dying of injuries he suffered during a shootout with a suspect in Lake Elsinore, the office said.
Deputies responded to a call in the 18500 block of Hilldale Lane, where a noncompliant suspect began firing at officers, according to FOX 11 Los Angeles.
The sheriff's office said that one person was in custody after the shooting.
 
LAPD BANS THIN BLUE LINE FLAG OVER COMPLAINT IT REPRESENTS 'RACIST, BIGOTED VIEWS'
Lake Elsinore is located just south of Riverside, near San Bernardino, both east of Los Angeles.
Sheriff Chad Bianco said Calhoun responded to a child custody call around 4:20 p.m.
It is not immediately clear what led to the shooting.
CALIFORNIA MOMS DEFEND STUDENTS' RIGHT TO FLY 'THIN BLUE LINE' FLAG AFTER FOOTBALL PLAYERS DEFY BAN
Calhoun joined the department on February 2022, after serving with the San Diego Police Department, Bianco said.
"There is not one person with one negative to say about him," Bianco said of Calhoun, FOX 11 reported. "He was the most good, wholesome man you could ever imagine."
He was a husband, a son and a father-to-be.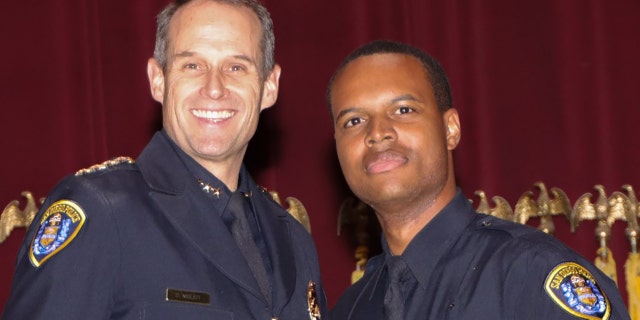 Several law enforcement offices expressed their condolences for the loss.
NEW YORK POLICE OFFICERS STABBED, SUSPECT SHOT AND KILLED
The Los Angeles Police Department called the news "tragic."
"The LAPD sends its condolences to his friends and loved ones. Rest In Peace Deputy Calhoun," the department said in a post.
"To our brothers and sisters of Riverside County Sheriff's Dept., no words can express our deepest sorrow for the loss of Deputy Darnell Calhoun," said Orange County Sheriff's Office. "Our thoughts and prayers are for you, his family, and his friends. We will honor him, mourn him, and stand beside you in every way."
"Our thoughts and prayers are with Deputy Calhoun's family and his brothers and sisters of the Riverside County Sheriff's Department. Saddened by this devastating loss," OC Fire Authority added.
San Bernardino County Sheriff's Office said their hearts were "broken."
"Our hearts are broken for our partners @RSO. Our thoughts and prayers are with Deputy Calhoun's family, loved ones, and partners," the office said.
PENNSYLVANIA POLICE CHIEF KILLED IN SHOOTING; SUSPECTED GUNMAN SHOT DEAD IN SHOOTOUT HOURS LATER
"We are devastated to learn of the passing of @RSO Deputy Darnell Calhoun, an SDPD officer until 2022," said the San Diego Police Department, Calhoun's previous employer. "This evening, he was killed in the line of duty while protecting Lake Elsinore. Our thoughts and prayers are with his family, friends, & colleagues in SDPD and @RSO."
Ventura County Sheriff's Office added: "We would like to send our deepest condolences to our brothers and sisters @riversidecountysheriff as they navigate another line of duty death. Our agency has authorized mourning bands to be worn by our deputies immediately, as we stand in solidarity."
CLICK HERE TO GET THE G3 Box News APP
The loss comes just weeks after Deputy Isaiah Cordero, another Riverside County deputy, was shot and killed during a traffic stop in Jurupa Valley on Dec. 29. 
William Shae McKay, 44, the suspect who fired the shot was killed during a pursuit.