Politics
After Chinese balloon enters US airspace, Biden secretary of state postpones trip to China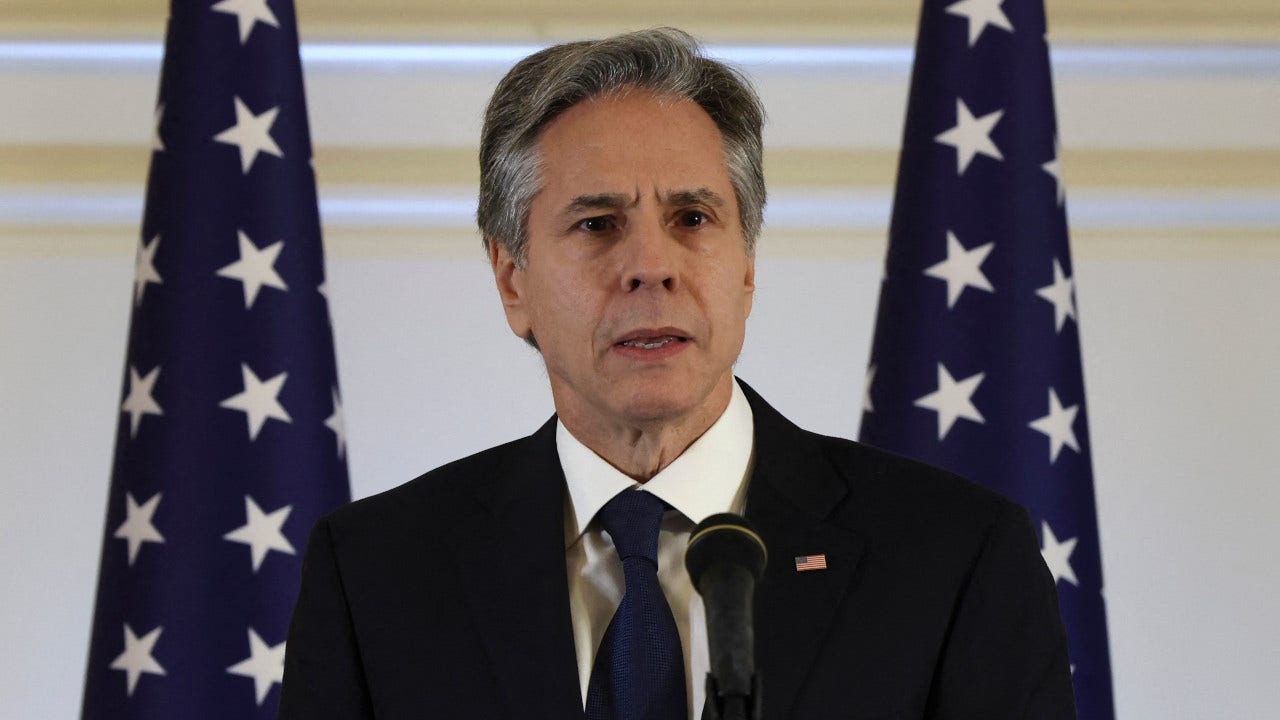 U.S. Secretary of State Antony Blinken has postponed his trip to China following the controversy over a suspected Chinese surveillance balloon detected over the northern United States.
Officials said Friday that Blinken's trip, which was never officially announced, has been indefinitely postponed. 
Blinken was to travel to Beijing this weekend to discuss the Russia-Ukraine war with Chinese officials and meet with President Xi, White House National Security Coordinator for Strategic Communications John Kirby said. 
TRUMP JOINS CALLS FOR BIDEN ADMIN TO 'SHOOT DOWN' SUSPECTED CHINESE SPY BALLOON
Top Republicans on the House Foreign Affairs Committee demanded that Blinken confront Xi over the spy balloon during his trip, calling it an "unacceptable" violation of U.S. airspace and American sovereignty. 
Other Republicans went further, with Sen. Tom Cotton, R-Ark., saying, "Secretary Blinken should cancel his trip to China." 
"And President Biden must answer why he has not secured U.S. airspace," Cotton added.
CHINA CONFIRMS BALLOON IS THEIRS, AS SPOKESPERSON CLAIMS IT IS CIVILLIAN RESEARCH AIRSHIP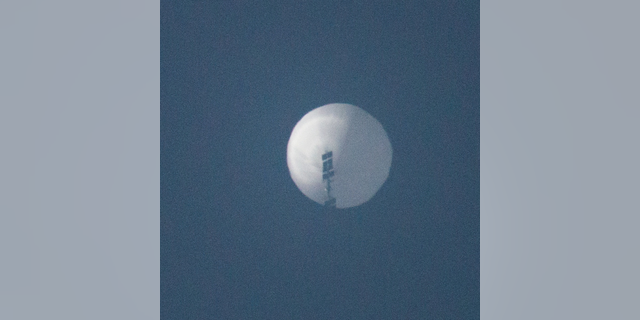 The People's Republic of China confirmed Friday that the balloon detected over Montana is Chinese. 
China claimed that the airship is a civilian research craft that was blown far off course by prevailing winds.
"The airship is from China. It is a civilian airship used for research, mainly meteorological, purposes," a Chinese Foreign Ministry spokesperson said Friday. "Affected by the Westerlies and with limited self-steering capability, the airship deviated far from its planned course."
REPUBLICANS PUSH BIDEN TO STOP 'APPEASING' CHINA AND SHOOT DOWN THE SPY BALLOON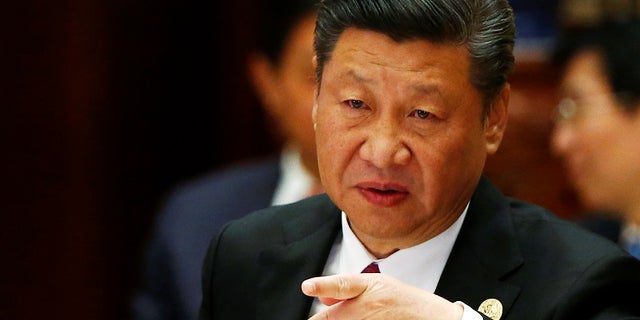 Pentagon spokesman Brig. Gen Pat Ryder announced at a press conference Thursday afternoon that the U.S. government had detected a high-altitude surveillance balloon hovering over the continental U.S.
"The United States government has detected and is tracking a high-altitude surveillance balloon that is over the continental United States right now," Ryder said Thursday. "The U.S. government to include Norad, continues to track and monitor it closely. The balloon is currently traveling at an altitude well above commercial air traffic and does not present a military or physical threat to people on the ground. 
CLICK HERE TO GET THE G3 Box News APP
He continued, "Instances of this kind of balloon activity have been observed previously over the past several years. Once the balloon was detected, the U.S. government acted immediately to protect against the collection of sensitive information."
China said it "regrets" the incident. 
G3 Box News' Timothy Nerozzi and Kelly Laco contributed to this report.