U.S.
Alabama police charge suspected father in 'Baby Jane Doe' cold case murder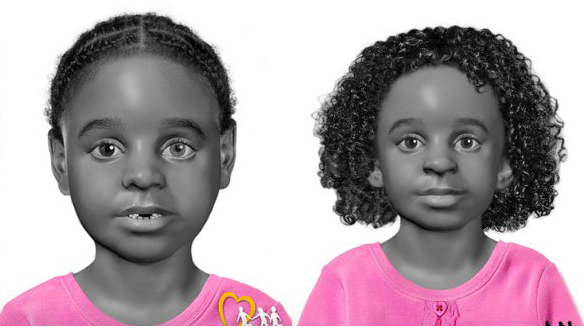 Alabama police, on Tuesday, arrested the father of a girl whose remains were found in a trailer park in 2012, charging him with murder and his wife with failing to report a missing child, according to police.
Opelika, Alabama police responded to reports of skeletal remains being found in a trailer park on Jan. 28, 2012, after a person found a skull in a residential yard, and many other bones only a few feet into the woods.
A further search of the area resulted in a child-sized pink shirt and a small bundle of curly hair, police said. The remains were sent to Quantico, Virginia, where the FBI performed a medical examination on the remains at the FBI laboratory.
ALABAMA OFFICIALS INVESTIGATE BURNED BODY FOUND IN TORCHED PICKUP TRUCK
The report found that the remains were of a Black female, likely between the ages of 4-7, who became known as Baby Jane Doe.
An autopsy on the remains found there were more than 15 fractures to the girl's arms, legs, shoulders, ribs and skull, caused by blunt force trauma. The injuries showed evidence of healing, leading the medical examiner to believe the injuries occurred before the girl died.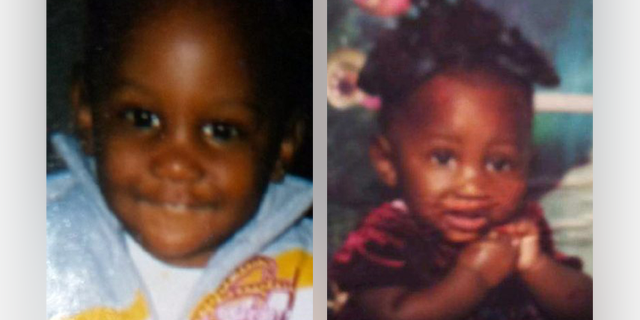 The medical examiner also said Jane Doe appeared to be malnourished and blind in her left eye because of a fracture in her eye socket, according to police.
FLORIDA WOMAN IDENTIFIED AFTER BURNED BODY DISCOVERED IN ALLEYWAY, POLICE SAY
The medical examiner determined that Jane Doe's cause of death was homicide, which occurred between the summer of 2010 to 2011.
Detectives scoured through 15,000 case files from the Alabama Department of Public Health and investigated thousands of tips related to Jane Doe's remains, the Opelika Police Department said in a press release. Police attempted to put together a DNA profile but were unsuccessful because of the condition of the remains.
Several advances in DNA testing since then allowed DNA to be successfully extracted from Jane Doe's scalp and hair in January 2022, leading to the creation of a comprehensive genealogical profile, which was uploaded to a DNA database.
Dr. Barbara Rae-Venter examined the profile, along with the Firebird Forensics Group, and it led to the identification of relatives and more investigative leads.
Jane Doe's father was identified in Oct. 2022 as Lamar Vickerstaff Jr., 50.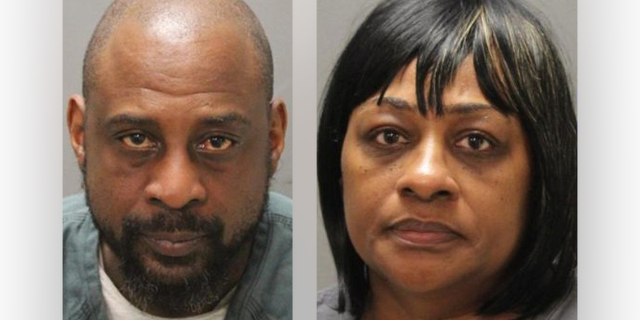 Police said Vickerstaff was born and raised in Opelika before joining the U.S. Navy, which led him to Norfolk, Virginia, Honolulu, Hawaii and Jacksonville, Florida.
ALABAMA CHIROPRACTOR CHARGED AFTER ALLEGEDLY ATTEMPTING TO POISON WIFE WITH LEAD-LACED PILLS
After identifying Vickerstaff as Jane Doe's father, detectives visited with him at Naval Station Mayport in Jacksonville, where he is currently stationed.
Detectives notified Vickerstaff of his daughter's death, police said, though he did not provide the investigators with any additional information about the identity of his daughter.
Detectives also met with Ruth Vickerstaff, Lamar Vickerstaff's wife since May 2006. Ruth told detectives she did not know Vickerstaff's daughter or who the mother might be, according to police.
Dr. Rae-Venter reviewed several potential matches for who Jane Doe's mother could be and detectives narrowed it down to 37-year-old Sherry Wiggins, who confirmed she was the biological mother.
ALABAMA, GEORGIA DEATH TOLL RISES TO 9 FOLLOWING DESTRUCTIVE TORNADOES
Wiggins told detectives she is originally from Norfolk, Virginia and gave birth to Amore Joveah Wiggins in January 2006.
Wiggins also provided documentation to detectives showing the Vickerstaffs were given custody of Amore in 2009, and that Wiggins paid child support to Lamar Vickerstaff since 2009.
Investigators called schools and pediatric clinics in states where the Vickerstaffs lived and found Amore was never enrolled in school. She was also never reported as a missing person.
Lamar and Ruth Vickerstaff were ultimately arrested on Jan. 17 in Jacksonville, Florida.
Lamar has been charged with murder while Ruth was charged with failing to report a missing child. Both are being held in Jacksonville pending extradition to Lee County, Alabama.
CLICK HERE TO GET THE G3 Box News APP
Detectives ask anyone with information about the case to call 334-705-5220 or the Secret Witness Hotline at 334-745-8665.