U.S.
Amazon delivery driver recounts being held at gunpoint: 'Hoping I don't die'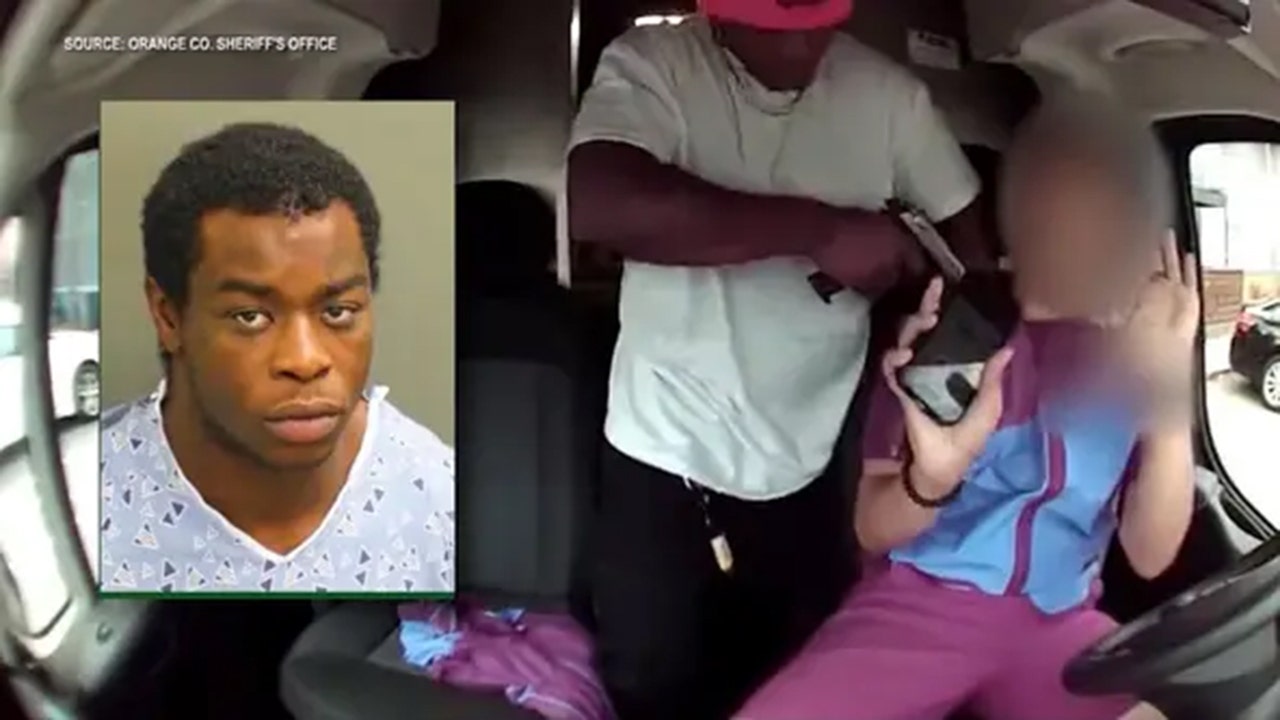 A Florida Amazon delivery driver seen robbed at gunpoint on video earlier this month is speaking out about the terrifying ordeal.
"It's frightening… almost hoping I don't die," Amazon driver Louis Rodriguez told FOX 35 he felt as a robbery suspect pointed a gun at him on Jan. 13.  
The 22-year-old said it happened right after he had finished a delivery outside the Caden Apartments on Americana Boulevard in Orlando when he noticed someone in his truck. "I was trying to grab the bag that he was trying to grab."
In the video, one man is seen holding a gun to the worker's neck before going into the back of the truck to steal packages. The other man is outside the truck for most of the video, but he pops inside the driver's side door when his partner goes into the back to take the packages.
FLORIDA DELIVERY DRIVER ROBBED BY CONVICTED FELONS WITH DOZENS OF CHARGES CAUGHT ON TERRIFYING VIDEO
"He was like, 'If you don't give me the right thing, I'm going to shoot you or kill you.' I was like alright man," Rodriguez said about giving up his cellphone, debit card, pin, watch and custom-made wallet. 
The men were later identified as Arkimase Divinard, 22, and Joel Junior Aime, 23.
FLORIDA DRIVE-BY SHOOTING INJURES 10 PEOPLE, POLICE SAY ATTACK WAS 'TARGETED'
"Two days after this alleged Orange County robbery, Osceola County sheriff's deputies said Amie was caught on surveillance burglarizing Preston's Auto Salvage shop in Kissimmee. The owner called for help right away and deputies caught him," FOX 35 reports. 
Court records obtained by the media outlet show Divinard has 41 felonies and six felony convictions.  Aime has 45 felonies with five felony convictions.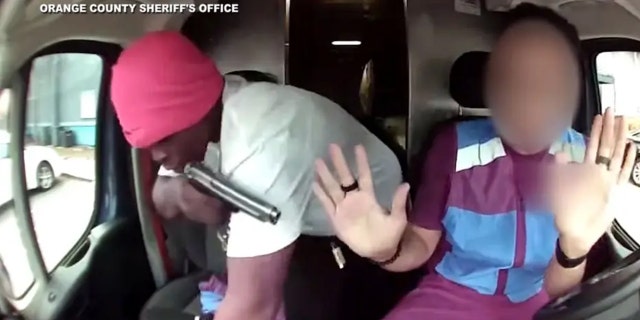 CLICK HERE TO GET THE G3 Box News APP
As for Rodriguez, he was not physically injured but has not gone back to work.
"I'm more frightened of going to that same area," he said. 
G3 Box News' Elizabeth Pritchett contributed to this report.