U.S.
Animal tranquilizer found in 90%+ of Philly drug supply, 'Tranq' is eating users' skin leading to amputations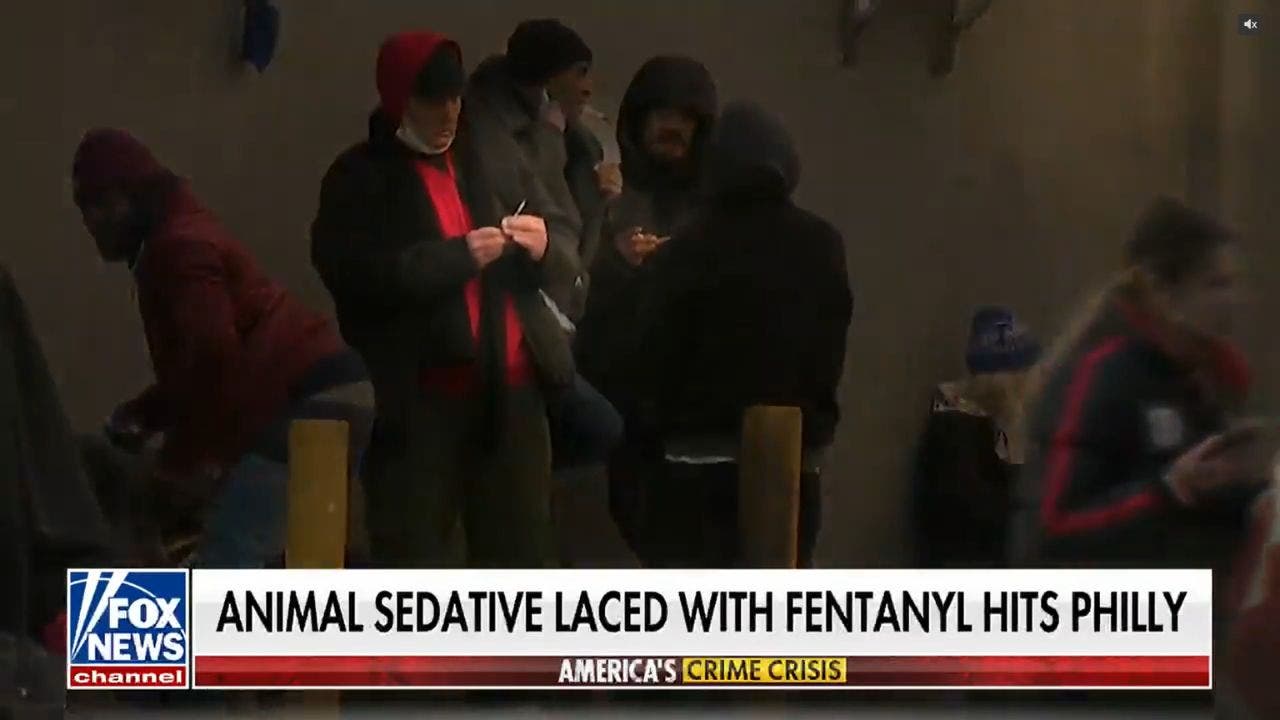 PHILADELPHIA –  Philadelphia's Kensington neighborhood is known as an open air drug market.
"It is the biggest open air drug market on the East Coast. You literally can just walk up on a block and cop whatever substance you like," said James Sherman a former user who is now focused on street outreach with the nonprofit Savage Sisters Recovery.
Now, the area in North Philadelphia is at the center of the Tranq epidemic, hit hard by the emerging misuse of the animal tranquilizer Xylazine. The drug is leaving hundreds of users in Philadelphia with gruesome wounds that could lead to amputations.
"I might even lose my legs. It has been going on for over a year now," said user Gene.
ERIC ADAMS WARNS FENTANYL WILL 'DESTROY GENERATIONS' IF NEW YORK CONTINUES 'SLEEPING ON' CRISIS
Many users like Gene try to avoid going in for treatment because they say the withdrawal kicks in within just a few hours and is very intense.
"I am pretty much so scared of the withdrawal and the pain. It's like ten times as bad as a fever, and it is all at one time. You're vomiting. I mean, you get diarrhea. It is like an earthquake. I mean. It's bad," says Gene.
Xylazine is a non-opiate sedative, analgesic and muscle relaxant only authorized in the United States for veterinary use according to the U.S. Food and Drug Administration. But, the drug is widely available on the streets.
"It used to be that you could go to this block for Tranq and this block for Fentanyl. That is just not the case anymore. It's like completely taken over the supply," said Sherman.
"So what is it about Tranq that that makes people go back to get a high if your legs and arms and fingers have to be amputated?" G3 Box News asked. 
"Being chemically dependent, you don't have a choice," said Sherman.
Kensington is only a few miles away from downtown Philadelphia. Once you enter the area you see people shooting up and dealing on every corner.
Sarah Laurel started Savage Sisters Recovery, the Philadelphia nonprofit is a small but committed team focused on helping people recover from substance abuse disorders through street outreach.
She is on the front line of what her team calls a public health care crisis.
"It's very sad and difficult to see in a first world country. Five miles from Rittenhouse Square, individuals on the side of the road with bone and muscle and tissue exposed," said Laurel.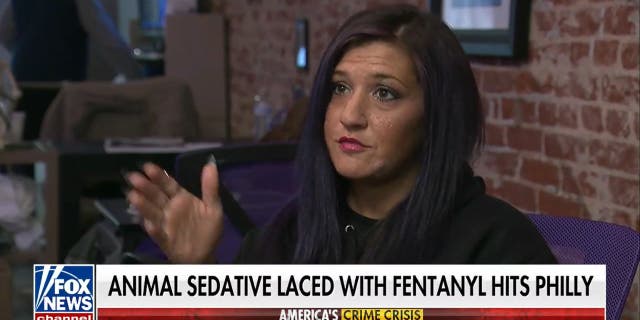 Laurel and her team offer wound care and showers for the users, but the need is too big for one group.
"If you take a walk down the street, you'll see several individuals that are amputees and whether you smoke it, shoot it or snort it those wounds will happen," said Laurel.
Xylazine is strong enough to sedate a horse and according to data from the city, it was found in more than 90% of the Philadelphia drug samples in 2021.
It is not just a Philadelphia problem. The DEA warns that the drug is leading to a major spike in overdose deaths across the nation. Officials say Tranq was first found in the drug supply in Puerto Rico and is mixed in with fentanyl to extend the high.
Tranq does not respond to overdose reversal drugs like Narcan, so the team carries oxygen tanks out on the streets of Philadelphia.
GEORGIA AGENCY APPROVES RULES FOR MEDICAL MARIJUANA SALES
"If I come across someone and their breathing is really shallow, I will put the oxygen mask on them. Anything below a 70 we hit them with some oxygen. Sometimes we can bring them back without Narcan," said Sherman.
Savage Sisters is calling on the City of Philadelphia to add more resources and funding to what soon could be a nationwide problem.
"Well, my call to action is always going to be the same. We need to start testing for Xylzazine in humans, and we need to update withdrawal protocols and get more wound care street side. The city is doing a 100-day initiative Tuesdays from 10 a.m. to 1 p.m., good for you. That is not going to help my friends, you know. My friends aren't going to go to get treatment unless you update those protocols, and you make them comfortable. Instead, they're getting this like, oh, you're just a junkie attitude. There needs to be more compassion in the medical system around here," said Laurel.
The City of Philadelphia said they are using several strategies to fight back against the Tranq epidemic including education and awareness via public health alerts, distributing palm cards for people who use drugs, and education regarding Tranq overdoses and response. Also, focused on establishing withdrawal protocols.
CLICK HERE TO GET THE G3 Box News APP
The city told G3 Box News the Philadelphia Health Department and Harm Reduction hired a wound-care nurse in May 2022 who has treated over 600 people, provided 1,400 specialized wound care kits and distributed over 300 Narcan doses. 
They completed this work by providing street-based wound care and partnering with community-based organizations to enhance their capacity to provide wound care. The city is also launching a wound care collaborative with the Health Federation of Philadelphia to develop best practices and standards for providing wound care for people who use substances.