U.S.
California storms not linked to global warming, some scientists say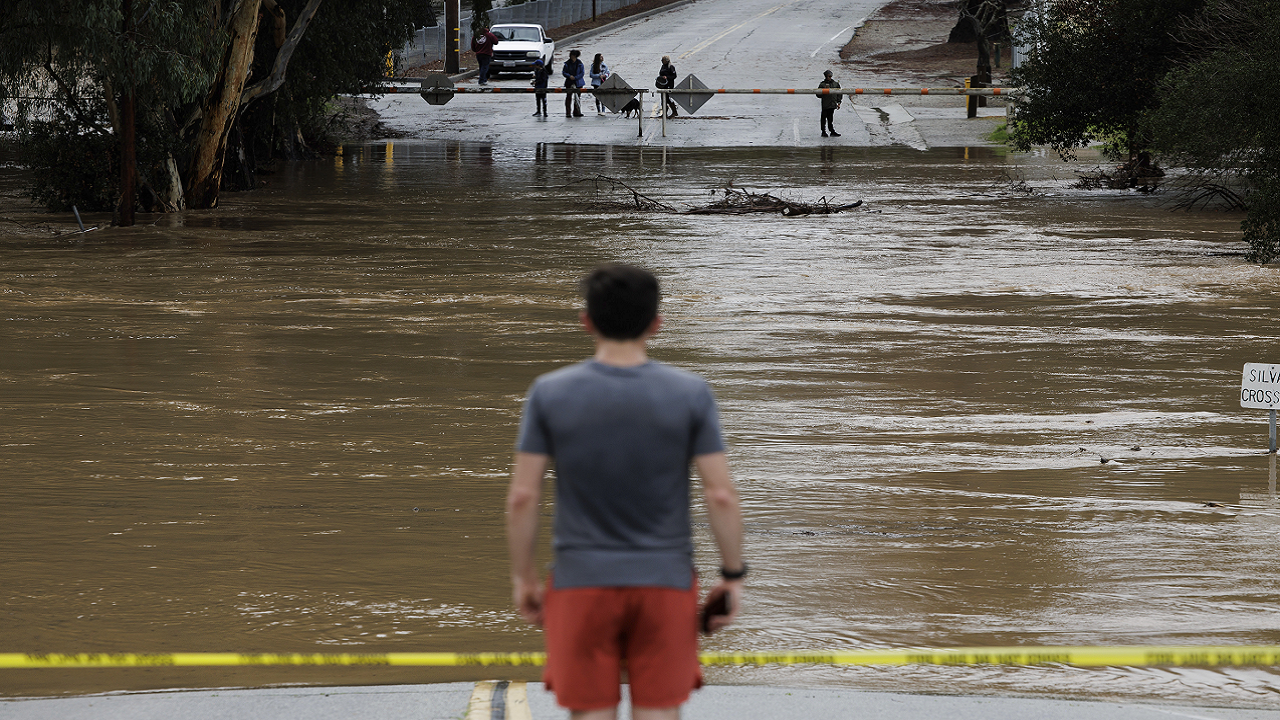 California is reeling from a devastating series of powerful winter storms that pummeled the state, killing at least 21 people, and crumbled hillsides and damaged thousands of homes. 
Many media figures and officials were quick to blame global warming as the culprit. 
While assessing the damage earlier this month, Gov. Newsom said California was "proof that the climate crisis is real and we have to take it seriously."  
And while touring California Thursday, President Biden said "if anybody doubts the climate is changing, then they must have been asleep for the last couple of years." 
Some experts are saying the recent storms weren't necessarily the result of global warming. The Los Angeles Times interviewed multiple climate researchers who suggested that the recent storms had more to do with the state's well-documented historic drought-to-deluge cycles. 
CALIFORNIA'S TOP OIL REGULATOR STEPS DOWN AMID NEIGHBORHOOD DRILLING BATTLE
Climate scientist Alexander Gershunov of the Scripps Institution of Oceanography, said climate models show global warming will boost California storms of the future "but we haven't made that connection with the latest storm systems." 
California's official climatologist, Mike Anderson, meanwhile, told The Times that "each of the recent atmospheric rivers were within the historical distribution of sizes of atmospheric rivers." 
"It will take further study to determine how warming temperatures influenced the sequence or the sudden transition from dry to wet and soon back to dry," he said. 
Jayme Laber, senior hydrologist for the National Weather Service in Los Angeles, told The Times, "It was nothing as big as what we've gone through before." 
DAVOS SPEAKER CALLS FOR ONE BILLION PEOPLE TO 'STOP EATING MEAT' FOR 'INNOVATION' AND THE ENVIRONMENT
On Thursday, President Biden toured damaged areas in California and was briefed on recovery efforts. He was accompanied by Federal Emergency Management Agency Administrator Deanne Criswell, Gov. Newsom and other state and local officials as he visited the storm-damaged Capitola Pier in Santa Cruz County, where he met with business owners and affected residents.
More than 500 FEMA and other federal personnel have been deployed to California to support the emergency response operations.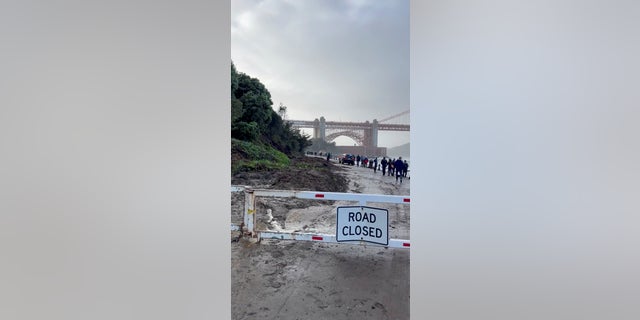 Biden has already approved a major disaster declaration for the state, freeing up additional federal resources for recovery efforts. Hours before the visit, he raised the level of federal assistance available even higher.
From Dec. 26 to Jan. 17, the entire state of California averaged 11.47 inches of rain and snow, according to the National Weather Service's Weather Prediction Center, with some reports of up to 15 feet of snow falling over the three-week period in the highest elevations of the Sierra Nevada.
California gets much of its rain and snow in the winter from a weather phenomenon known as "atmospheric rivers" — long, narrow bands of water vapor that form over the ocean and flow through the sky.
California has been hit by nine atmospheric rivers since late December. The storms have relented in recent days, although forecasters were calling for light rain toward the end of this week followed by a dry period.
"As the Governor and scientists have made clear, California's climate has changed. Californians are used to experiencing swings between drought and flood, but climate-driven wildfires and the ongoing megadrought are intensifying the impacts of these storms," a spokesperson for the governor told G3 Box News Digital.
CLICK HERE TO GET THE G3 Box News APP
"This recent spate of storms is a preview of the supercharged swings in weather scientists expect in the coming years. California is committed to treating climate as the crisis it is with the urgency it demands."
The G3 Box News contributed to this report.