Politics
DeSantis tops Trump in key presidential primary state poll ahead of potential GOP 2024 showdown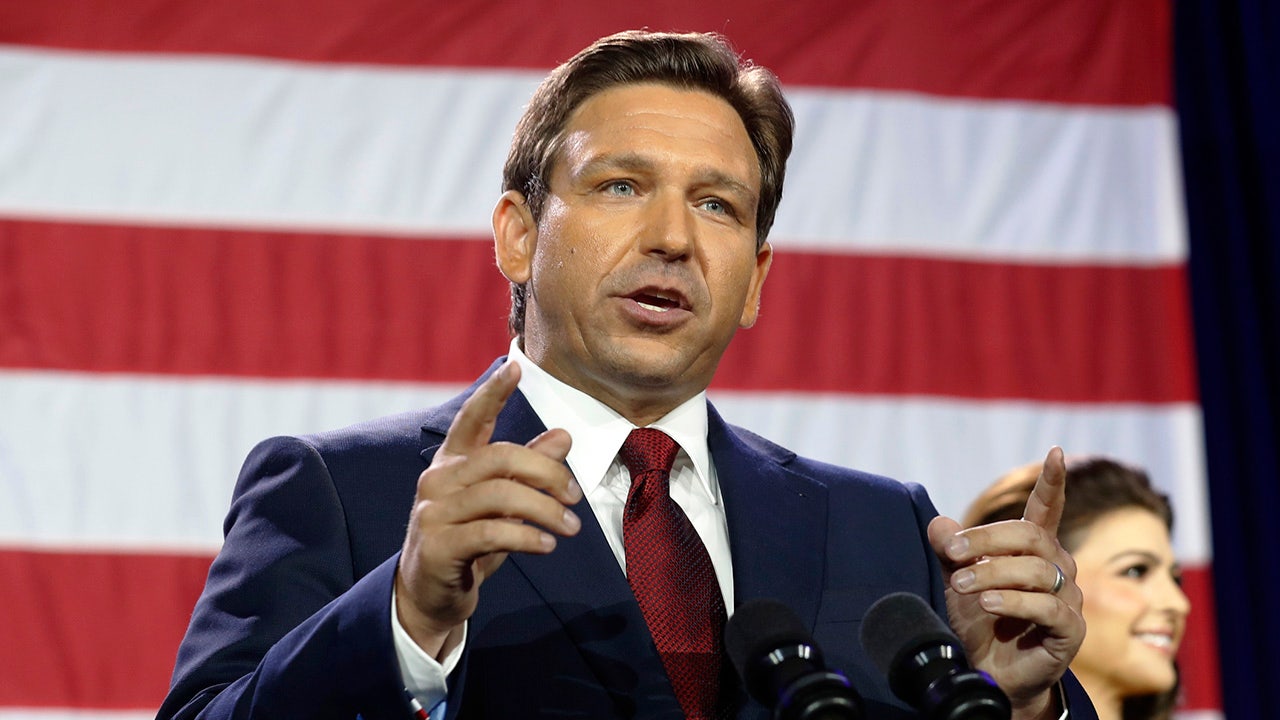 A new poll in New Hampshire suggests that Florida Gov. Ron DeSantis holds a double-digit lead over former President Donald Trump in a hypothetical 2024 GOP presidential nomination matchup in the state that's traditionally held the first presidential primary in the race for the White House.
The poll from the University of New Hampshire Survey Center was released two days before Trump — the only major Republican who has declared his or her candidacy in the burgeoning presidential race — heads to New Hampshire to give a keynote address at the state Republican Party's annual meeting.
DeSantis, who has yet to say if he'll launch a presidential campaign, stands at 42% support in the survey of likely GOP presidential primary voters in New Hampshire, with Trump at 30%.
More than two years after his 2020 election defeat at the hands of President Joe Biden, Trump remains the most influential politician and powerful fundraiser in the Republican Party. Until recently, he was the clear and overwhelming front-runner in the early 2024 GOP presidential nomination polls.
FIRST ON FOX: TRUMP STOPPING IN NEW HAMPSHIRE AHEAD OF SOUTH CAROLINA ON SATURDAY
But in a handful of public opinion polls released last month, Trump trailed DeSantis, whose standing with conservatives across the country has soared the past three years. DeSantis was overwhelmingly reelected in November for a second term leading Florida, a one-time battleground state that's turned increasingly red the past two cycles.
Trump, meanwhile, took plenty of incoming fire over his role in the GOP's lackluster performance in the midterms due to his elevation of polarizing candidates who lost key statewide races. He also received some unfavorable reviews following his mid-November 2024 campaign launch at his Mar-a-Lago estate in Palm Beach, Florida, and faced plenty of criticism over controversial comments and actions the past two months.
TRUMP, DESANTIS, PENCE AND MORE – THE GOP PRESIDENTIAL NOMINATION BATTLE FOR EVANGELICAL VOTERS
"Support for DeSantis (42 percent) is largely unchanged since June 2022 (39 percent) while support for Trump (30 percent) has steadily declined from a high of 47 percent in July 2021," the UNH poll highlights.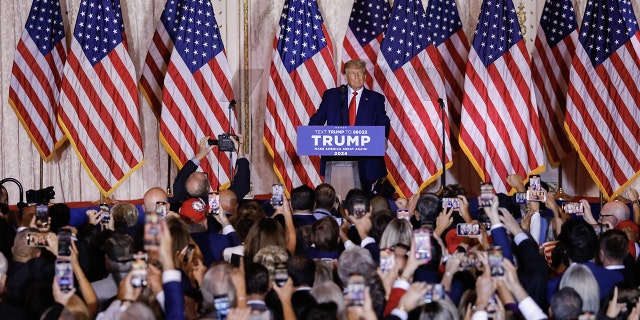 The former president's stop in New Hampshire on Saturday, which was first reported earlier this week by G3 Box News, comes hours before he heads to South Carolina to hold a leadership event at the capitol building in the state that holds the third contest in the GOP presidential nominating calendar. The stop in South Carolina will be Trump's first presidential campaign event of the year.
DraftDeSantis.com, a group with no ties to the Florida governor that's aiming to influence DeSantis to run for president, tells G3 Box News that it will have a booth at the New Hampshire GOP meeting, which is being held in Salem, New Hampshire.
2024 WATCH: TRUMP'S IN – HERE'S WHO ELSE MAY JOIN THE GOP PRESIDENTIAL PRIMARY FIELD
Former two-term South Carolina Gov. Nikki Haley, who served as ambassador to the United Nations in the Trump administration, stands at 8% support in the UNH survey. Haley, who's long publicly mulled a White House run, told G3 Box News' "Special Report" earlier this week, "I think we need a young generation to come in, step up and really start fixing things. … Can I be that leader? Yes, I think I can be that leader."
New Hampshire Gov. Chris Sununu, who told G3 Box News recently that "a lot of folks" want him to run, registers at 4% support in the poll along with former two-term Maryland Gov. Larry Hogan, who made three trips to New Hampshire last year and who is also seriously mulling a presidential bid.
WHY THE REPUBLICAN PRESIDENTIAL NOMINATION RACE IS OFF TO A SLOW START
South Dakota Gov. Kristi Noem, whom pundits view as a potential White House contender, stood at 2%, with former Vice President Mike Pence — who's made numerous trips to New Hampshire the past two years — at 1%. Sens. Ted Cruz of Texas and Marco Rubio of Florida — two 2016 GOP presidential contenders who haven't ruled out future White House runs — also stood at 1%, with Sen. Tim Scott of South Carolina, Virginia Gov. Glenn Youngkin and former Secretary of State Mike Pompeo at zero percent.
In a separate survey released by UNH earlier in the week, Biden trailed Transportation Secy. Pete Buttigieg in a hypothetical 2024 Democratic presidential primary matchup.
Buttigieg, a 2020 Democratic White House candidate, stood at 24% among likely Democratic presidential primary voters, with Biden and Sen. Elizabeth Warren of Massachusetts — who's another veteran of the 2020 Democratic nomination race — each at 18% support.
CLICK HERE TO GET THE G3 Box News APP 
The 2024 election cycle is still very much in its infancy and early public opinion polls are often heavily reliant on name recognition, and it's best to take such results with heavy skepticism.
The UNH Survey Center poll was conducted Jan 19-23 with 892 Granite State voters questioned online. The survey's overall sampling error is plus or minus 3.3 percentage points, with a sampling error of plus or minus 5.2 percentage points for questions to likely Republican primary voters.