Sports
Dolphins quarterback Tua Tagovailoa's mother puts end to rumors he might quit football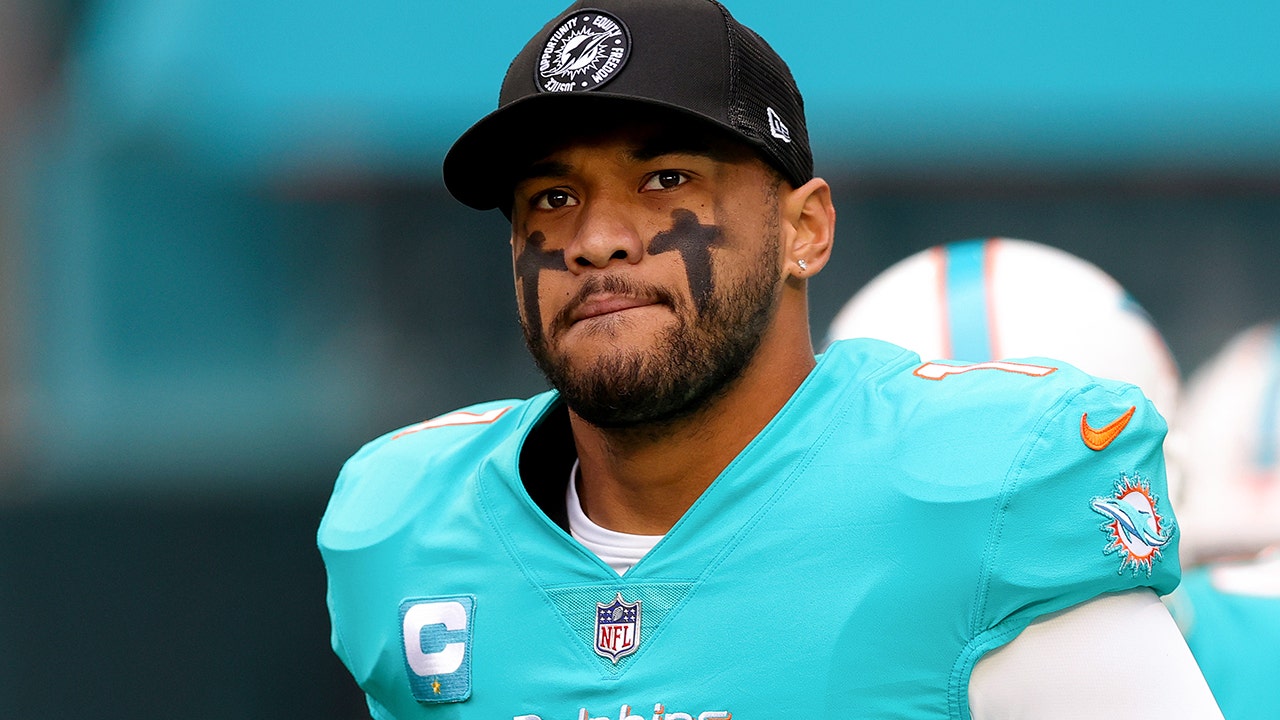 Tua Tagovailoa had a tumultuous year with the Miami Dolphins, as he battled multiple concussions through a rollercoaster season under center. 
The biggest scare came against the Cincinnati Bengals when Tagovailoa was thrown to the turf and smacked his head on the ground. He was brought to the hospital after the incident and missed two games because of it. 
Then, he suffered another concussion after the Week 16 loss to the Green Bay Packers. Tagovailoa appeared to hit the ground hard in the first half of the loss, but played the remainder of the game. 
He revealed he had concussion symptoms a couple of days later and he didn't play the rest of the season, including the team's playoff game against the Buffalo Bills. 
CLICK HERE FOR MORE SPORTS COVERAGE ON G3 Box News
The first situation that occurred, though, came on Sept. 25, when Tagovailoa stumbled as he got up from a nasty hit that saw his helmet smash the Hard Rock Stadium turf in Miami. 
But, much like the Packers game, Tagovailoa played the second half and actually defeated the Bills, 21-19. Four days later, the incident against the Bengals happened, and many believed the Bills game played a factor in how badly Tagovailoa was injured. 
DOLPHINS GM CHRIS GRIER CLAIMS TUA TAGOVAILOA IS NOT 'ANY MORE PRONE THAN ANYONE ELSE' TO CONCUSSIONS
Many wondered at that moment if Tagovailoa should consider retiring from the game due to his head injuries, but his parents confirmed that he will be returning next season for the Dolphins. 
"He'll come back," Gaul Tagovailoa, the Alabama product's mother, told KHON 2 at the Polynesian Bowl. 
"That's their guy. They love him, we love them and what they're doing and how they're helping him with his recovery and everything else trying to get him back."
Gula Tagovailoa said her son continues to go through concussion protocol, but is "grateful" for the Dolphins in aiding in the process.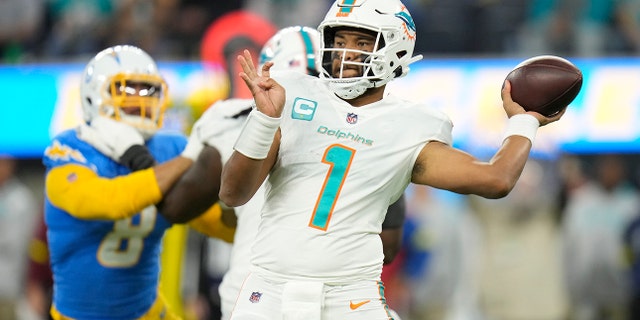 DOLPHINS LEAVE NO DOUBT REGARDING QUARTERBACK POSITION MOVING FORWARD
"Very thankful for Miami," she said.  
Tagovailoa's concussion against the Bengals led to the NFL changing concussion protocols in coordination with the NFL Players Association. Among those changes was the loss of balance or stability immediately leading to referees sending that player off the field for evaluation. 
Tagovailoa was in his third NFL season but his first with head coach Mike McDaniel, who his mother called "special."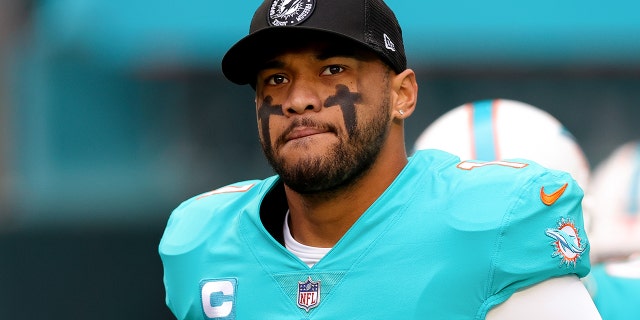 CLICK HERE TO GET THE G3 Box News APP
McDaniel unlocked Tagovailoa's potential, leading him to break his career highs in yards (3,548), touchdowns (25) and completions (400) in just 13 games.