U.S.
Ellen Greenberg's parents vow to keep up fight for justice 12 years after brutal stabbing ruled suicide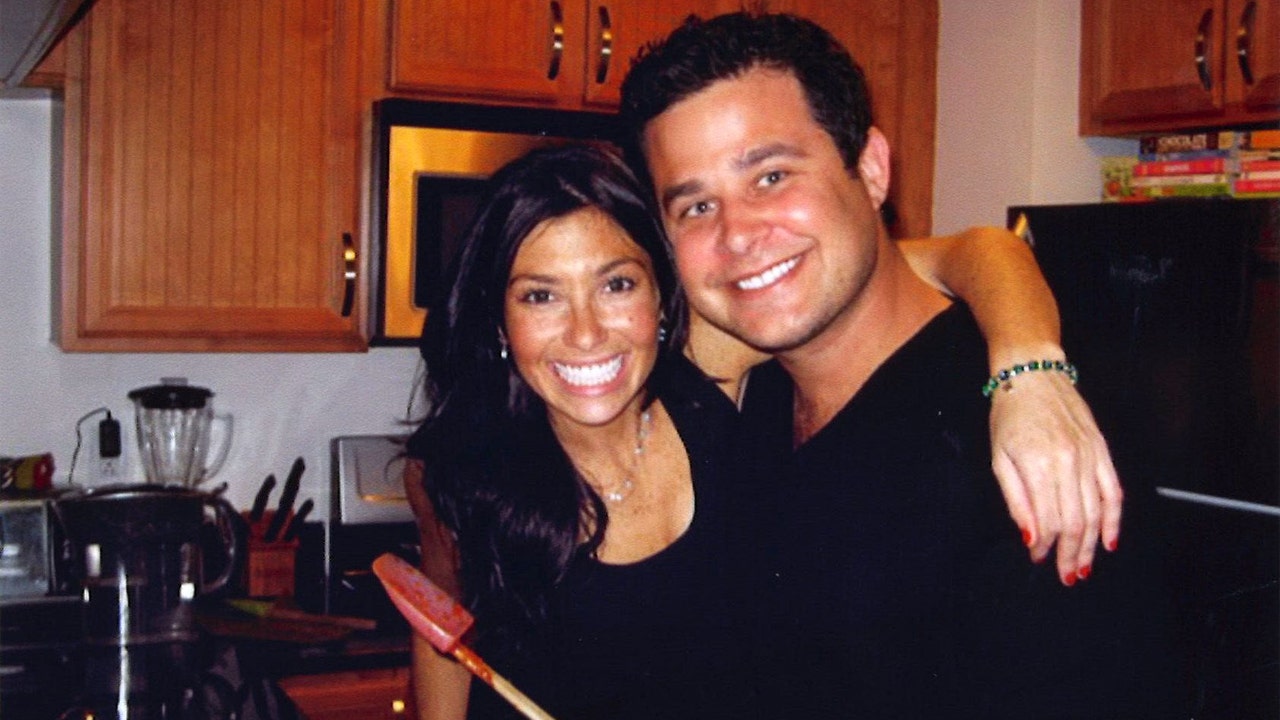 Ellen Greenberg was found stabbed to death in her Philadelphia kitchen during a 2011 blizzard with gruesome injuries that initially suggested homicide. But after a closed-door meeting, according to her family, authorities reversed course and labeled her death a suicide.
Thursday marks 12 years since the shocking death of the 27-year-old teacher, and her family is still questioning the circumstances and conflicting evidence. She had been stabbed 20 times, with 10 of the wounds to the back of her head and neck, and her family says she was covered in bruises, old and new. 
Greenberg's fiancé, Samuel Goldberg, told police he came home Jan. 26, kicked in the locked door to their apartment and found her dead with a knife stuck in her chest, leaning against a kitchen cabinet, according to court documents.
"We're not gonna give up until we get justice for our daughter," her father, Joshua Greenberg, told G3 Box News Digital Thursday. "Justice for Ellen is what this is all about. Ellen was and is a person, and she has rights as a person. And were gonna fight for those rights."
PHILADELPHIA SUICIDE DESIGNATION FOR WOMAN WITH 20 STAB WOUNDS, BRUISES, IGNORES HOMICIDE EVIDENCE: EXPERTS
A Change.org petition calling on the Pennsylvania attorney general to reopen the case surpassed 150,000 signatures this week. Her family is moving forward with two lawsuits against Philadelphia officials, and an independent investigation is underway.
The first lawsuit is seeking to have her cause of death revised from suicide to homicide or undecided. A separate, more recent civil suit also accuses several officials close to the case of a conspiracy to cover up Greenberg's homicide, according to the family's attorney, Joseph Podraza.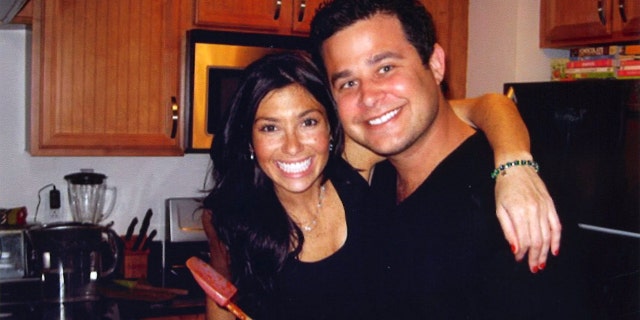 ELLEN GREENBERG 'SUICIDE': PENNSYLVANIA COURT HEARS ARGUMENTS IN FAMILY'S BID TO OVERRULE MEDICAL EXAMINER
Podraza told G3 Box News Digital Thursday he expects the court to determine whether the first case will go to trial within the next three months.
As for the second lawsuit, the defendants have raised legal challenges, he said.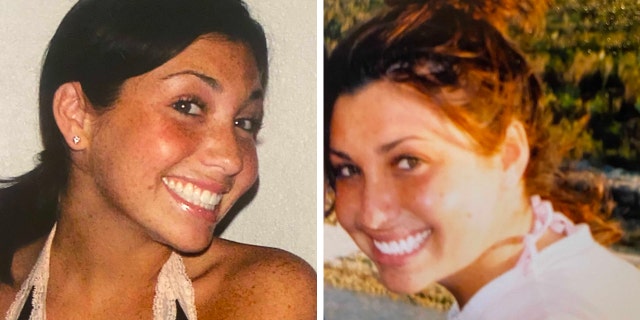 "They're saying the actions discussed in the complaint are protected by high official immunity," he said.
That type of immunity protects public authorities from lawsuits stemming from discretional decision-making in their official capacity. 
"Our position is pretty straightforward: None of these public officials are authorized to commit crimes," Podraza said.
He is also awaiting the results of a flurry of subpoenas he filed earlier demanding the city disclose additional evidence in the 12-year-old case.
Guy D'Andrea, a former homicide prosecutor with the Philadelphia District Attorney's Office, told G3 Box News Digital in September these four key pieces of evidence prompted him to doubt suicide:
Large wound to the top of victim's head
Victim found seated upright, but blood had dripped sideways across her face
Victim appeared to have several bruises at different stages of healing
Fiancé's statement he broke down locked door when crime scene photos show latch still attached to both the door and frame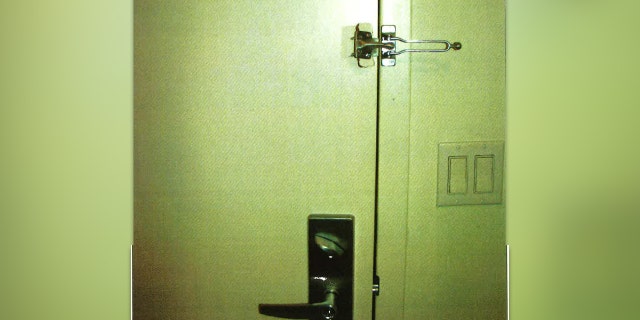 "Reviewing the file and the crime scene photographs and the medical examiner's photographs, I don't know how you come to that conclusion (of suicide)," D'Andrea said.
"At a minimum," the cause of death should have been "undetermined," D'Andrea said.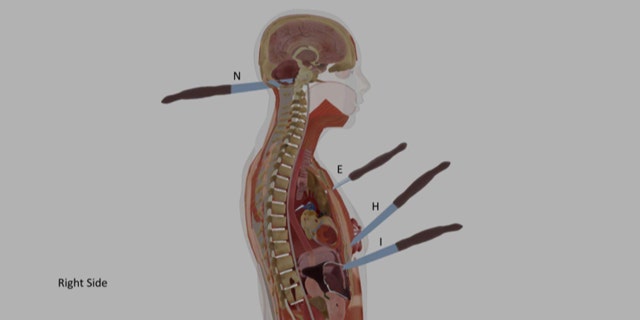 There was evidence the scene had been staged and her body had been moved. The family's private investigator said dried blood would not have dripped sideways across her face if she'd died in the position she was found.
Despite the blood-soaked crime scene and stab wounds to the back of her skull, however, investigators found "no evidence of a struggle in the kitchen area or anywhere else in the apartment."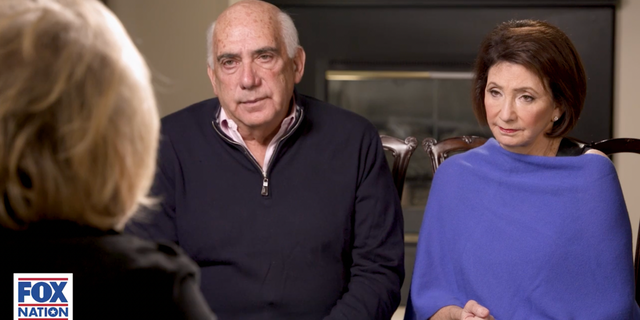 'TEACHER DEATH MYSTERY': NANCY GRACE INVESTIGATES MYSTERIOUS SUICIDE OF PHILADELPHIA BRIDE-TO-BE
Dr. Marlon Osbourne, a former pathologist at the Medical Examiner's Office in Philadelphia, initially ruled the death a homicide, based on the injuries, then backtracked and revised the manner of death to suicide after conferring with city police, according to a lawsuit filed by Greenberg's family against Osbourne and two other pathologists.
"If there's evidence to support suicide then they shouldn't withhold everything," Sandee Greenberg, Ellen's mother, told G3 Box News Digital. "Put it out for the public to see."
Tom Brennan, a former state police trooper for 25 years and the private investigator the family hired almost a decade ago, told G3 Box News Digital that, through depositions in the first lawsuit, the family discovered in 2021 that Greenberg suffered a 6.5-centimeter wound to the back of her head after her heart stopped beating.
Several forensic pathologists, including Dr. Cyril Wecht, one of the country's leading experts in the field, reviewed Dr. Osbourne's findings over the years and found the circumstances "strongly suspicious of homicide."
The nearby Chester County District Attorney's office is handling the probe after a series of conflicts involving local and state prosecutors in Philadelphia.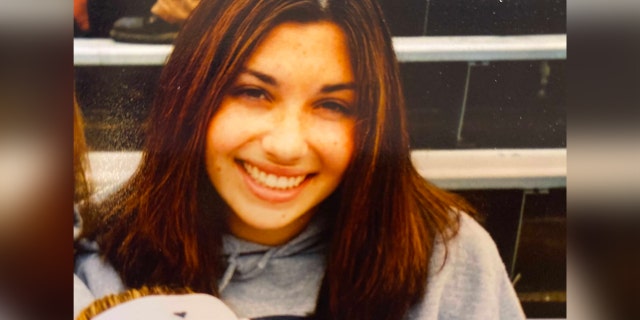 CLICK HERE TO GET THE G3 Box News APP
"Regarding this case, it is still currently being investigated, and we have no further comment at this time," Dana Moore, the communications director in the Chester DA's office, told G3 Box News Digital. She did not provide a timeline for the investigation's possible conclusion.