World
"Many painful disappearances have been treated in a grotesque way"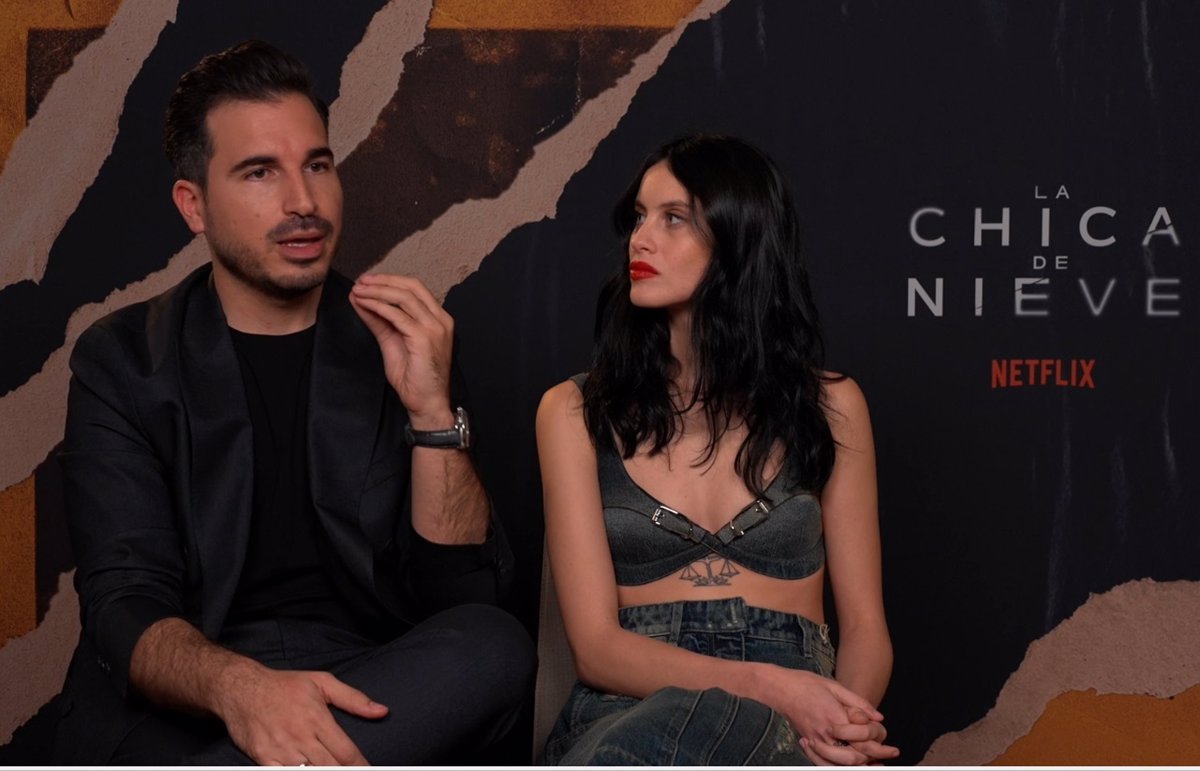 Netflix premieres next Friday, January 27 'The Snow Girl',series based on the homonymous novel by javier castillo. The story begins with the disappearance of a girl, an event that will confront Miren (Milena Smit), a trainee journalist who wants to discover the truth, and Inspector Millán (That's Villagrán), in charge of the case.
"Is a very dramatic thriller that has many twists. People are going to be fascinated by the continuous twists and the drama that the series has because, in addition, I think that It really represents the worst nightmare any family can have"explains Castillo in an interview with Europa Press.
Although the novel is set in the United States, the Netflix series has moved to Malaga. "When I wrote the novel, I did a lot of documenting myself, not only in figures and statistics, but also in news from almost the whole world about this type of tragedy.. It has such a great impact on families that it is extremely painful. There is a very painful fact and it is that 400,000 minors disappear in the United States every year", explains the author.
In addition to portraying the impact on families, the fiction also delves into the work of the press when it comes to covering these cases. "In the series an attempt has been made to represent that duality of the most sensationalist journalism and journalism truly interested in resolving and contributing to societythat more sincere journalism, which does a real job, more than that benefit of getting clicks, visits and links and putting a morbid headline, "says Castillo. "In Spain, we have seen how many very painful cases have been treated in such a grotesque way that, looking back, you say: 'My God, how could that be done?'", he adds.
AN "EXCITING" SERIES THAT ENGAGES
"Viewers are going to find a series that will hook them from the first five minutes. The simple fact of how the disappearance is portrayed is very impressive, it generates a lot of intrigue, a lot of expectation. I think that's what we expect today when starting a new fiction, to be able to get hooked and not leave it in the third or fourth chapter," says Milena Smit.
In this sense, Jose Coronado,who plays the veteran journalist who helps Miren, stresses that 'The Snow Girl' is "an exciting thriller sustained for the most part by two great actresses, Milena Smit and Aixa Villagrán".
"One of the points in favor is that there are two female leads, which makes it much more attractive. You're always used to seeing the inspector. When you see a woman who comes and puts things in her place, she surprises you and you like it.", wields Coronado.
"The adaptation is a success in absolutely everything, for example, male characters that have ended up being female characters because we needed more female characters in the audiovisual and, in this case, in thrillers. That he has moved from New York to Malaga is closer to our idiosyncrasy, to our reality", reveals Villagrán.
In addition to the aforementioned actors, the cast is completed by Loreto Mauleón, Tristán Ulloa, Raúl Prieto, Cecilia Freire and Marco Cáceres, among others. 'The Snow Girl' arrives on Netflix on January 27.