U.S.
Texas smuggler with 4-year-old child inside car leads trooper on high-speed chase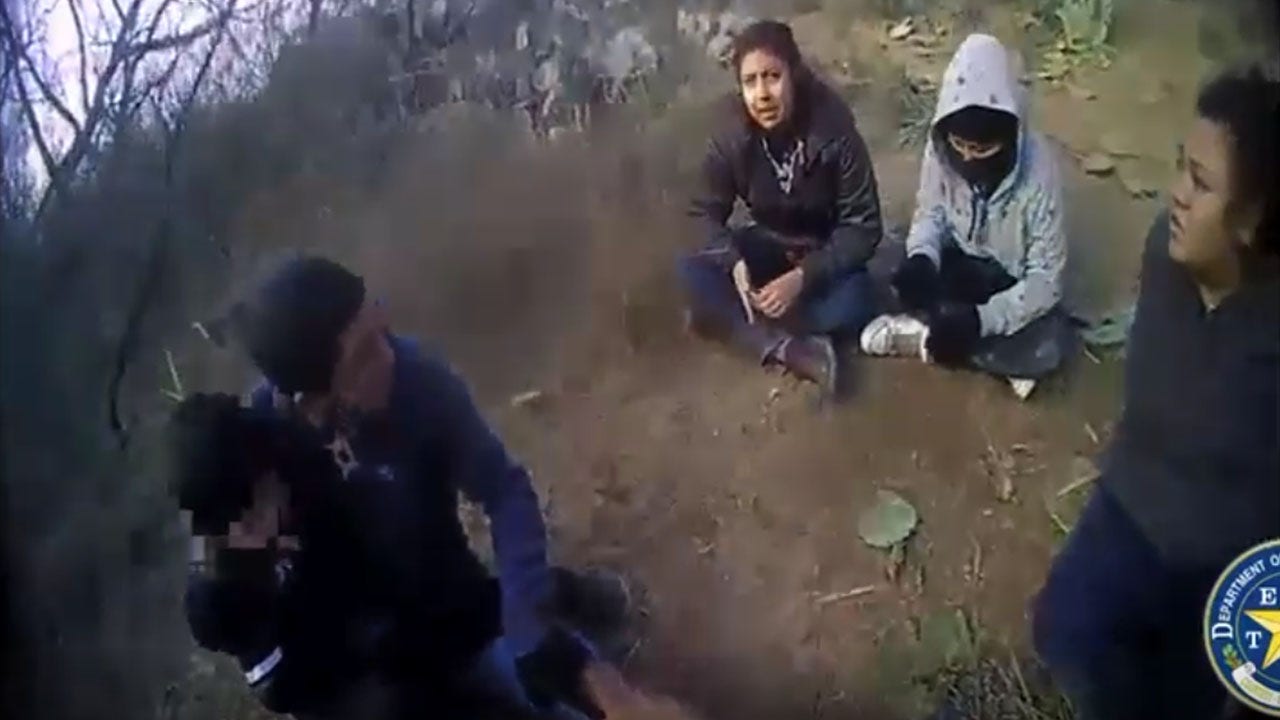 A Texas smuggler carrying five illegal immigrants – including a four-year-old child – led authorities on a high-speed chase last week after refusing to be pulled over. 
A Texas Department of Public Safety trooper attempted to stop a silver Chevy Malibu on US 277 in Kinney County last Friday for a traffic violation. 
The driver refused to stop, and a high-speed chase ensued, reaching speeds of up to 110 mph. Video shared by Texas DPS shows the Malibu recklessly weaving around cars on the highway while trying to evade the trooper. 
At one point the troopers can be seen laying spikes on the road in an effort to stop the Malibu, but the driver managers to maneuver around the contraption. 
ILLEGAL IMMIGRANTS IN TEXAS HID UNDER HOUSES WHILE RUNNING FROM AUTHORITIES, VIDEO SHOWS
Eventually the vehicle veers off the road, crashing into a ranch area. The driver and passenger fled the vehicle, leaving behind five illegal immigrants inside the vehicle. One of those immigrants, Texas DPS said, was a four-year-old child from Cuba. 
The driver and passenger – both from Dallas, Texas – were apprehended and arrested with assistance from a DPS helicopter. 
The driver, identified as Rogelio Favela Olguin, and the passenger, who was not identified, were charged with evading arrest and smuggling. 
The five illegal immigrants left behind were not injured in the crash, Texas DPS said. Each migrant was turned over to the U.S. Border Patrol. 
CLICK HERE TO GET THE G3 Box News APP
"It has become a common occurrence to see children being smuggled by human smugglers. This places the children in danger due the actions and complete recklessness from human smugglers," Texas DPS said in a statement. "Texas DPS is committed in combating criminal smuggling organizations and the rescue of children who are being victimized and exploited."